The Black Country is an area of the West Midlands which was rich in coal, ironstone, limestone and fireclay and is the first industrial landscape anywhere in the world and later the most industrialised region of Britain. This is where Thomas Dudley first mastered the technique of smelting iron with coal instead of wood charcoal and making iron enough for industrial use.
With the arrival of steam power and canals this became the greatest iron producing district not only in Britain, but also the world. The population exploded as people came here for work. It was the largest industrial landscape seen anywhere working around the clock.
The name dates from the 1830s and covers an area stretching from Stourbridge in the south to Wolverhampton and Walsall in the north and Birmingham to the east. There were about twenty towns, each with their specialist industry. Initially much of this was produced in small workshops in back yards. This included nails, chains, anchors, edge tools, locks, anvils, vices, pots and pans - anything that could be made from iron. These were later replaced by industrial size works and factories. There were also glassworks, leather works, fireclay good including pipes and sanitary ware as well as soaps. In the C20th it moved into motor car and motor cycle production as well as electrical goods.
The last coal mine closed in 1968 and manufacturing dwindled. Many railways shut and factories and workshops were demolished to be replaced by new housing, trading estates and shopping parks.
An open air museum was developed during the 1970s to preserve the heritage before it was lost forever. This is on a derelict site that had been the site of nearly fifty small pit shafts as well as lime kilns and served by canal and railway.
Over 150 buildings have been rescued from around the area and have been rebuilt here to recreate a typical Black Country Landscape. Where a building cannot be rescued, a new one has been reconstructed, like the Newcomen Engine house and Newcomen Atmospheric Engine. A small reconstructed mine shaft has also been opened to show what conditions were like in a C19th mine. An electric tramway has been built to run the selection of trams preserved at the museum as well as a trolley bus system. These run visitors around the site along with the vintage buses.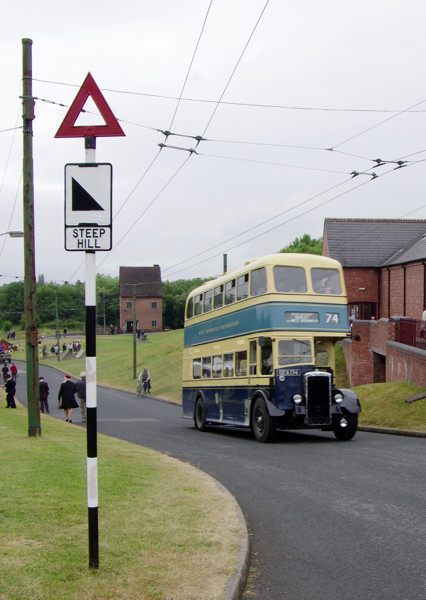 The Museum is divided up into different area. The
VILLAGE
typical of an early C20th settlement with pub, mix of
shops
and houses with back yard workshops, wash house and privy.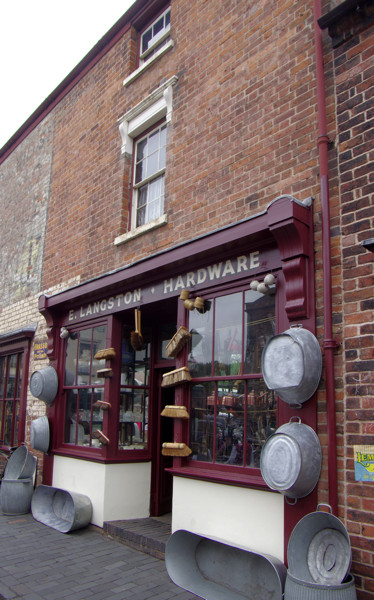 OLD BIRMINGHAM ROAD
is set in the 1930s with shops, houses, school and Workers' Institute.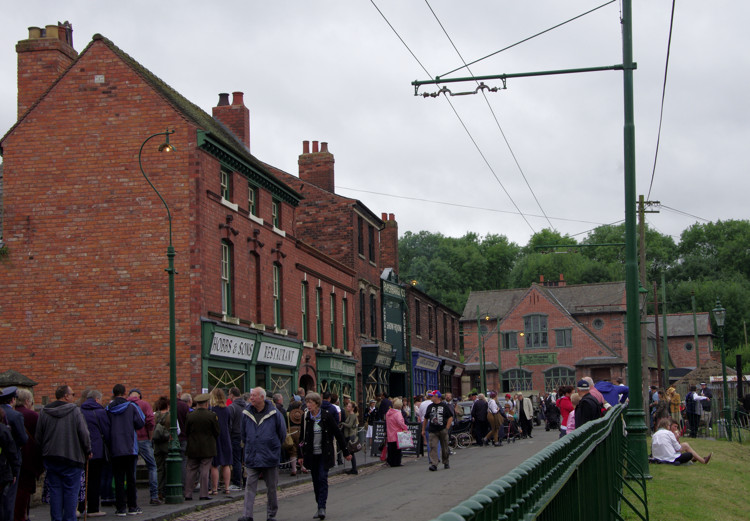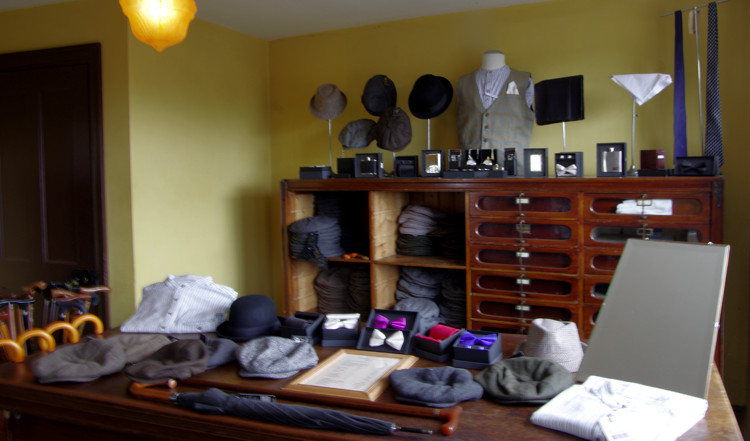 The
BOAT DOCK
is in the old canal basin with canal boats, forge and lime kilns.
The
COLLIERY AREA
has the surface buildings including the winding house and office as well as the reconstructed drift mine. There is also a Newcomen steam engine which was used to pump water out of the deeper mines.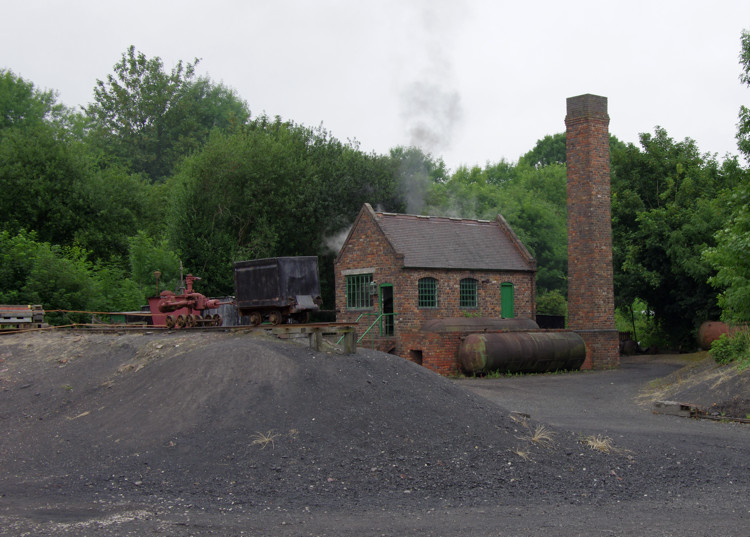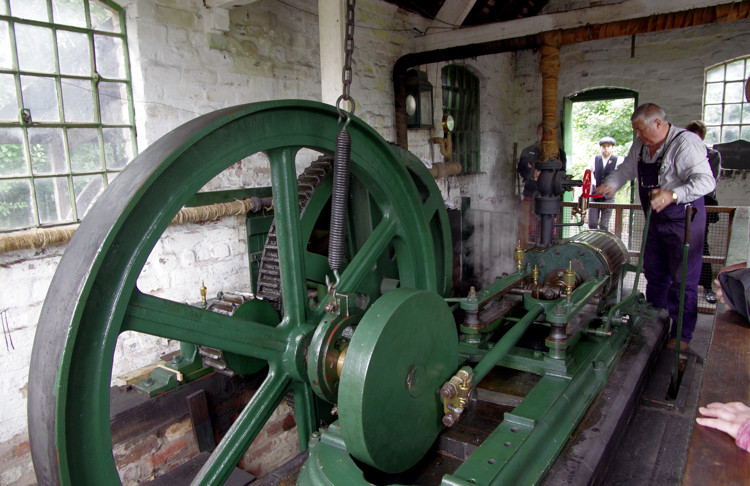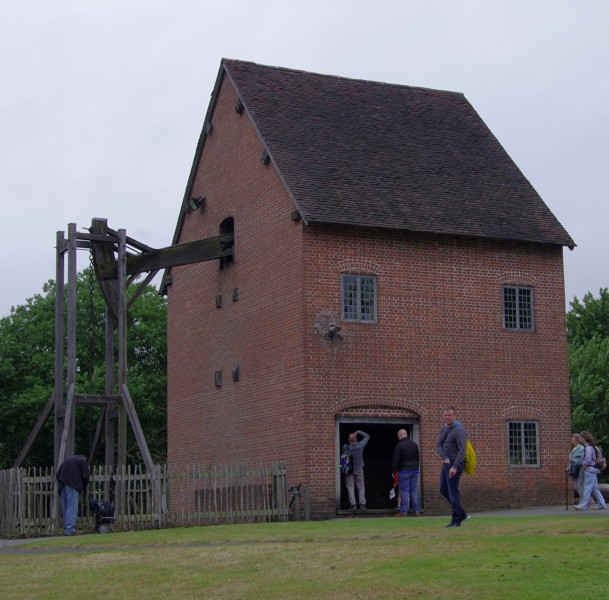 The
TRANSPORT SECTION
not only includes the trams, trolley buses and vintage buses, there are two garages and examples of motor cars and motor cycles made in the area.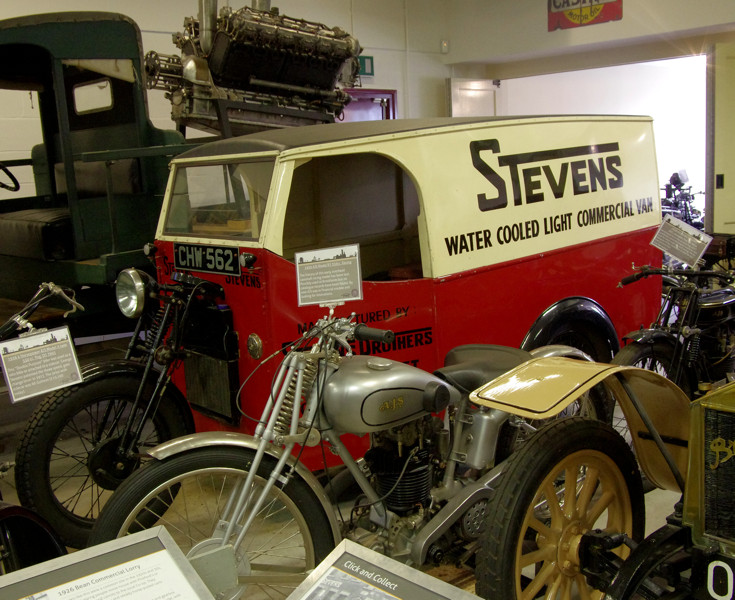 There is a 1930s
FAIRGROUND
, which is typical of a travelling fair with helter skelter, swing boats, cake walk, hoopla etc. They were set up waste ground for a few days and provided thrills, entertainment and a change for those who might never go on holiday
Scattered around the site are
SEMI-RURAL COTTAGES
with gardens, pig sty and privy.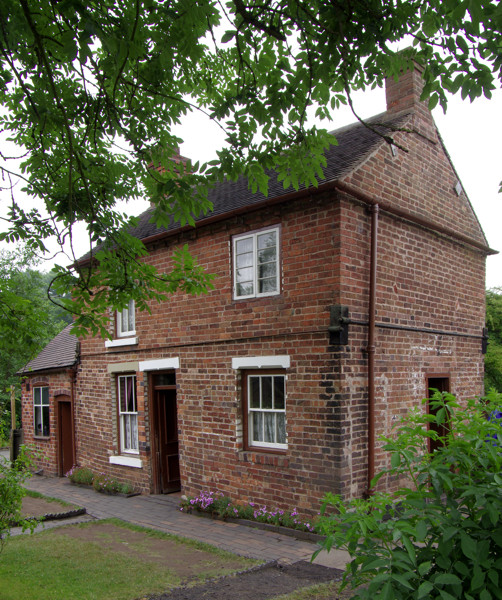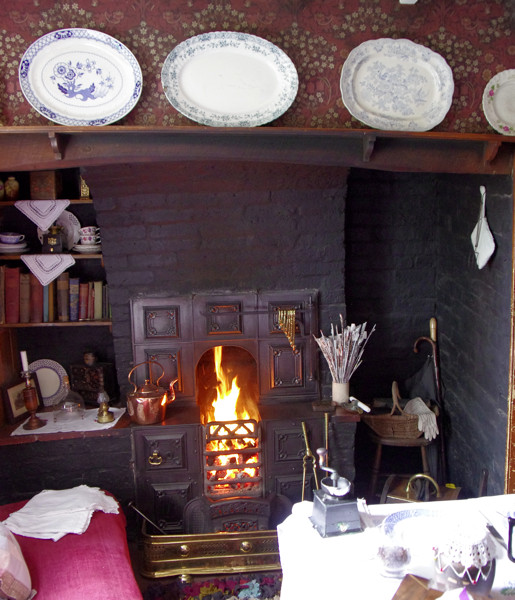 Costumed interpreters are on site and in the buildings to explain what it was like to live and work in one of the world's most heavily industrialised landscapes. Live demonstrations take place in the bakery, nail makers workshop, chain making workshop.
There are also special events held throughout the year like the
1940s weekend
, as well as heritage skills course in peg rug making or canal painting. They also run Experience days spending a day with the blacksmith, sweet maker of baker.
The museum is
open
the year (not Wednesdays in winter). Keep hold of your
ticket
as it gives free admission for twelve months.
There is plenty of car parking by the museum. The post code is DY1 4SQ and the grid reference is SO 950915.
There is more detail with all my pictures
here
.