One Day Trip Zurich​
https://www.facebook.com/sharer.php?u=https://travelsimplygo.com/one-day-trip-zurich-switzerland/
https://twitter.com/intent/tweet?te...trip-zurich-switzerland/&via=Travel+Simply+Go
https://pinterest.com/pin/create/bu... out in this blog activities to do in Zurich.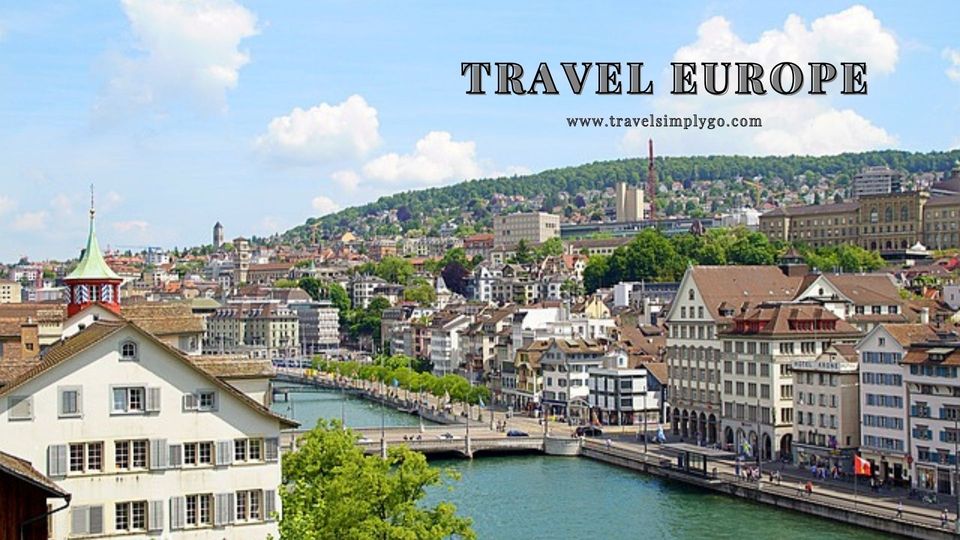 Zurich being the third and final destination on my trip to Switzerland. The previous two – Interlaken and Lucerne are quaint towns and the hotspots for tourists who descend here to revel in the scenic natural landscape for which they are famous for – misty mountains, lucid lakes and gurgling turquoise blue streams. Zurich on the other hand is a charming metropolis, and being the capital, is more developed and at par with any other European cities. An advantage that it has over a place like Interlaken is it's peaceful vibe as the percentage of tourists staying on here are comparatively less, and has the advantage of a wonderful system of trams, buses that are a convenient mode of transportation for travelers.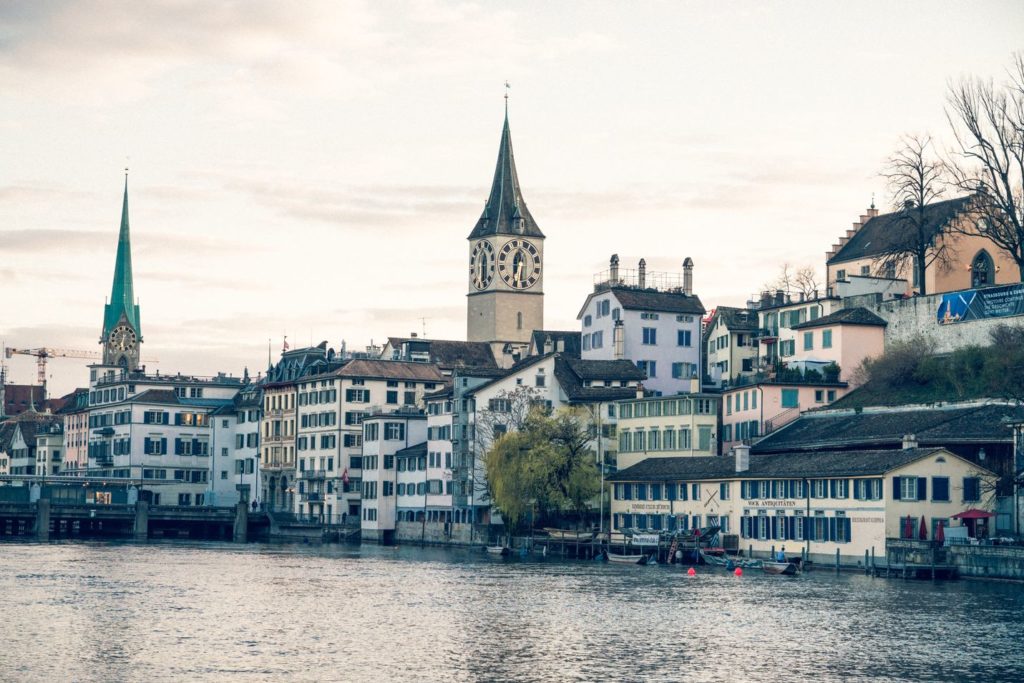 Some of the top things to do, that can be squeezed in a one day halt in Zurich has been described in this blog.
The banks of the quiet river Limmat is a great place to relax, digging into a sandwich, getting familiar with the culture, watching the happenings around – elated tourists going on boat rides, people sunbathing, sitting liesurely in groups and chatting, or health conscious aficionados doing workouts.
NIEDERDORF ​
One of the popular areas of Zurich is Niederdorf which stretches along the riverbank for a kilometer. This is the old part of town and of particular interest is the narrow, traffic free street named `Dorfli' making it safe and fun to stroll along. A maze of atleast thirty other streets crisscrossing is absolutely fascinating. It's lined with Gothic houses, bakeries, antique stores , book shops , all retaining the glory of a past era.
As evening falls Niederdorf springs to life and transforms into an entertainment zone with plenty of eateries and other activities.
LINDENHOF ​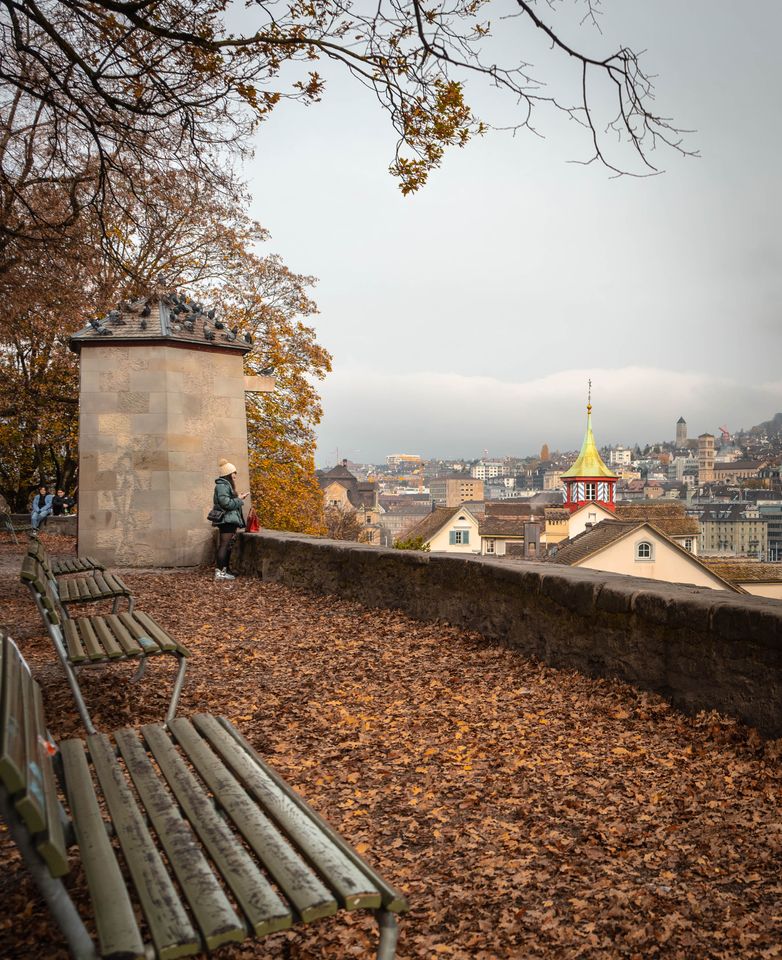 Lindenhof – a short excursion up a small hill on the left bank of the river takes you to a fabulous viewing plat-form, Lindenhof. From here you get sweeping views of the city below, structures, placid river and pencil thin
steeples, .
Discover the most ancient portions of the old medieval town, public square and slopy roads.
RHINE FALLS ​
Zurich is an ideal point for a trip to the Rhine falls. A superb network of Swiss Railways makes this possible within an hour. Travel through northern Switzerland's rolling wine country and meadows to reach the Rhein – the largest falls in Europe . The spectacular sight of the crashing waters and flying spray can be enjoyed from different observation points beginning from the top of the train station to the foot of the falls . For a closer experience, opt for an adventurous ferry trip through the forceful flows that takes tourists either to the rock in the middle of the falls or Worth castle.
As in most of the cities of Europe so also Zurich has a culture that is open and amiable, residents are cheery and prefer to spend time outdoors . Brimming pavement cafes indicate the love for food, friendships and parties.
FONDUE – SWISS DELICACY​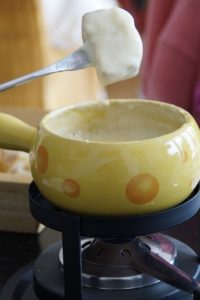 So, immersed were we in taking trips to the snow clad mountains of the Swizz Alps that could barely find time to savour the local cuisine. Ultimately, just before leaving for home, had the lip-smacking delicacy `fondue' at one of the typical roadside cafes in Zurich. There's nothing more satisfying than enjoying a warm dish in chilly weather.
For those who are unfamiliar with this culinary specialty, fondue consists of a melting pot of delicious cheese, flavored with white wine and garlic, served on top of a lighted stove. Presented with bread pieces, which has to be dipped in the cheese with a long fork and eaten. This steaming hot dish is all that is required to elevate your spirits in freezing conditions.
Though this country is well-known for chocolates, cheese and watches; Lindt brand of chocolates are from Zurich, there's a manufacturing unit here.
It is ideal to make Zurich the last stop of your trip. Not only would you find it to be an easy-going place after hectic jaunts to lofty mountains and lakes. It also has the largest airport for departures to various countries.