Sant'Antimo Abbey (
Abbazia di Sant'Antimo
) is a 12th century Romanesque church, part of a former Benedictine monastery built in the 9th century. The church includes some of the 9th century buildings. The church has carvings of animals on the portal and inside on top of the columns (some carvings are in Volterra alabaster). The setting of this church, surrounded by olive trees in a picturesque valley, with a lone cypress tree beside the tower, is extraordinary.
Sant'Antimo is now used by a small community of monks (Premonstratensian Canons Regular) who live in the abbey and do Gregorian chants in the church several times a day. You may visit the church (note that it closes midday from 12:30 - 15:00) and attend the chanting.
Sant'Antimo is 9 km from the Via Francigena, the pilgrim route to Rome, and was an important detour on the route during medieval times.
Location
: Italy - Tuscany - Siena - Castelnuovo dell'Abate
Sant'Antimo is a short drive south from Montalcino, near the village of Castelnuovo dell'Abate. Parking along the road a short walk from the church. There is a small shop at the back of the church. There is a good restaurant in the village beside the church, Antica Osteria Bassomondo. It is at the top of the lane that leads down to the church.
Visiting Hours
: 10:30 - 12:30 and 15:00 - 18:30.
Rules
: Silence in the church and appropriate dress.
Chanting Schedule
(Orario della Preghiera) for Monday to Saturday, with different times for Sundays and holy days shown in brackets:
- 7:00 Lodi (7:30 Sunday)
- 9:00 Terza - Messa (9:00 Terza, 11:00 Messa on Sunday)
- 12:45 Sesta
- 14:45 Nona
- 19:00 Vespro (18:30 Sunday)
- 20:30 Compieta
The church is open every day but closes from 12:30 - 15:00. If you want to hear the monks chant, aim for the mid-day chants at 12:45 and 14:45. You can go into the church for the chanting even if outside visiting hours. You cannot visit the rest of the abbey.
Website
:
Sant'Antimo Abbey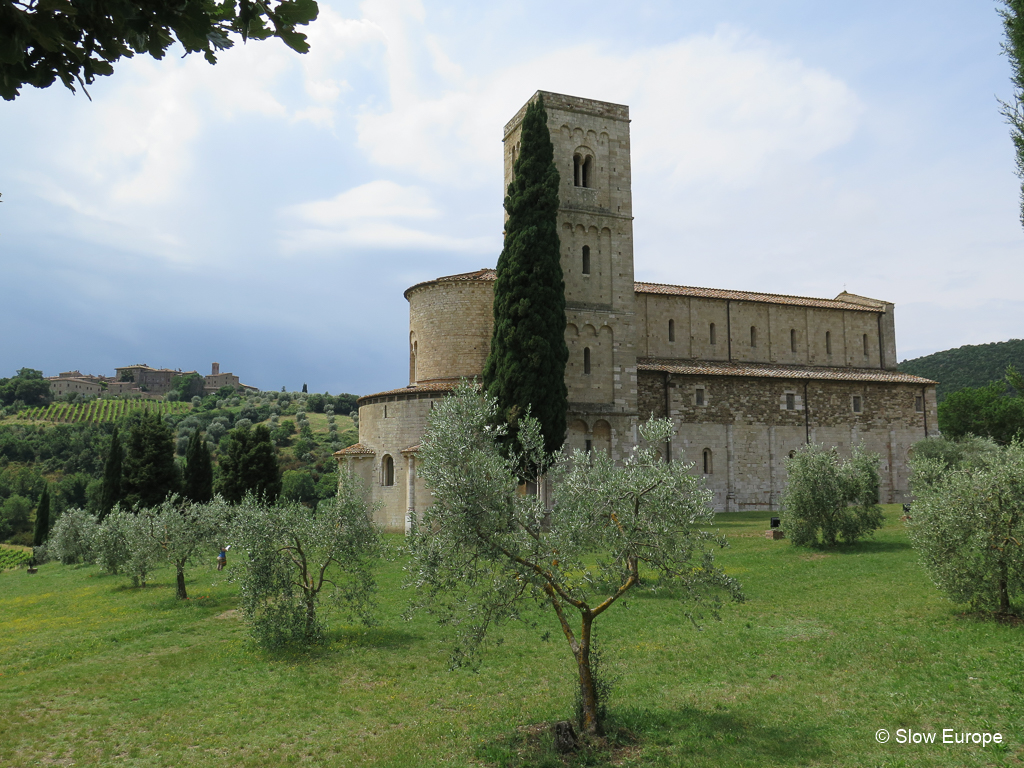 Set in a picturesque valley south of Montalcino.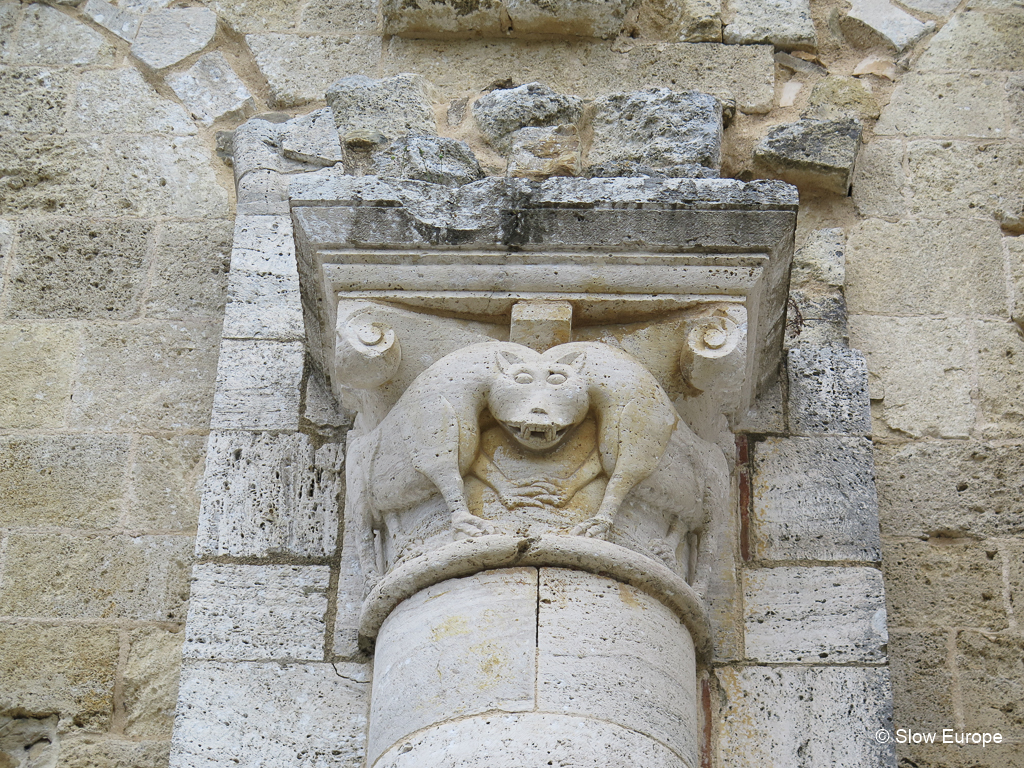 Carved animals at the entrance.
Google Map
★★★★★ · Church
goo.gl
More Photos
Sant'Antimo Abbey (Abbazia di Sant'Antimo) is a 12th century Romanesque church, part of a former...
Last edited: