So, I am dredging this thread back up from 2020.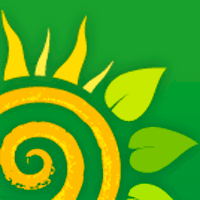 https://www.airbnb.com/rooms/9194948?location=Alba%2C%20Province%20of%20Cuneo%2C%20Italy&adults=2&check_in=2019-10-21&check_out=2019-10-26&s=thTPvQo8&guests=2&source_impression_id=p3_1573924995_Z8Ebhz%2Bws%2FK7nFN%2B This place is a great find. Easy walking to everywhere in Alba. Has a...

www.sloweurope.com
We had the entire trip booked just Milan (4 nights) and Piemonte (6 nights) staying in Alba.
Cancelled the trip.
We are both now retired and have added to the itinerary.
we would depart Philly Wednesday 9/13 and return Thursday 10/5
Flying to MXP from PHL on American is a stop in Madrid and overall, 13 hours.
So thinking of flying into Malpensa, then here is our Itinerary for the rest of the trip.
Milan 4 nights (again, we have friends who are native Milanese to see)
Lakes 3 nights
Piemonte 5 nights
Cinque Terre 4 nights
Train to Venice from La Spezia
Venice 5 nights
Fly home from Marco Polo non-stop 9 hours.
Not quite the slow trip, but my wife wants to return to Venice and has her heart set on the Cinque Terre.
Any observations or suggestions are appreciated.
Mark
Last edited by a moderator: