Mainly, tripling the various taxes Airbnb owners/operators pay and limiting the number of days they can rent.
They point out various problems from tourism in their art cities.
However they said as soon as pandemic travel restrictions are lifted, they're ready to go full bore on tourism!

Airbnbs in Venice and Florence have grown to such an extent that rising rents have driven residents out of town. Now the mayors of the city are demanding limits to short-term rentals.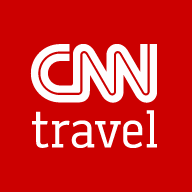 www.cnn.com
The article quotes a couple of Venetians who express some skepticism about this decalogo vs. Airbnb.
"It's more than time for Italy to regulate short-time rentals and the proposed new norms are a step in the right direction," said Valeria Duflot, co-founder of

Venezia Autentica

, a social enterprise in Venice.

"In order to ensure a positive impact of such regulation it would be important to incentivize long-term rentals, enforce the new rules in a visible way, and use the income coming from rental taxes for the benefit of the local community." She cited an affordable housing plan as one such use.

But she warned that the hotel sector's "constant growth" in Venice should also be capped, or the proposals would risk being seen as "an advantage for stakeholders with deep pockets and a loss for residents who are just looking to make an extra few bucks to be able to stay in their city."
A realtor pointed out that Airbnb did bring some benefits to Venice:
Although Rossi has never facilitated tourist rentals "on principle -- seeing how they were taking root I realized how damaging they'd be for the historic center," and is against them in general, she argued that "a 360-degree approach on the entire hospitality industry" is needed.

"Otherwise you end up acting in the interest of large hotels, which transform entire buildings which were residential into hospitality blocks."

"It's right to regulate tourist rentals but we have to remember there are people who've bought properties and restored them -- restoration works that brought a load of money to the city -- on the assumption that they'd be able to earn from it. And you can't just change things from one minute to the next when people have made an investment.

"Until 10 years ago there were so many derelict apartments -- they were in pitiful condition. It was too onerous to restore them because the cost of maintenance in Venice was too high."