Trip report of a magical three weeks spent travelling through Bhutan in October/November 2009, originally posted on the Slow travel Forum.

As there are so many pictures, I have decided to break the trip report up into three parts. The
first part
covers background information, Paro and Thimphu. The
second part
covers the drive from Thimphu to Punakaha, the Phobjika valley, Trongsa and Jakar. This is the third part and covers the area from Jakar to Mongar and then Trashigang and Trashi Yangsi, before leaving Bhutan by road at Samdrup Jonkar.
Drive to Mongar - Somthang village
This is a long drive and many people do it in a day making few stops. Knowing there were many small and traditional settlements settlements where the way of life that hasn't changed for generations, we decided to spend a whole day just doing the drive as far as Ura and returning to Jakar for the night.
We left the Chamkar valley and drove along the Tang Valley. This is sheep farming country with grassland. The Government introduced sheep farming intending the wool to be used for weaving. However, sheep rearing is on the decline as most weavers find it cheaper to buy direct from India.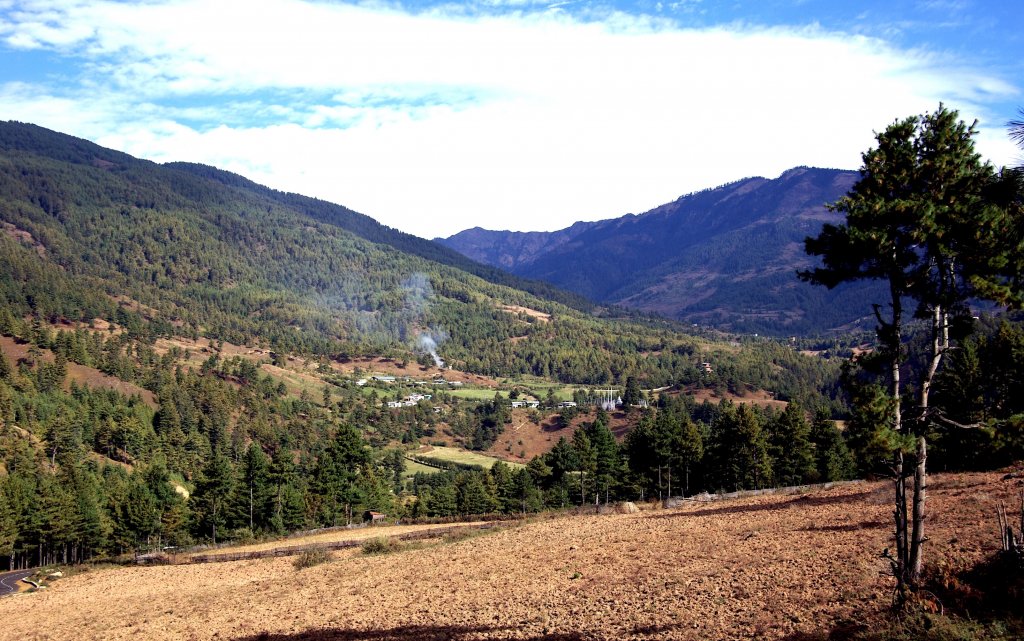 It was a nice climb up the far side of the Tang valley through blue pine forest beginning to change colour and go golden.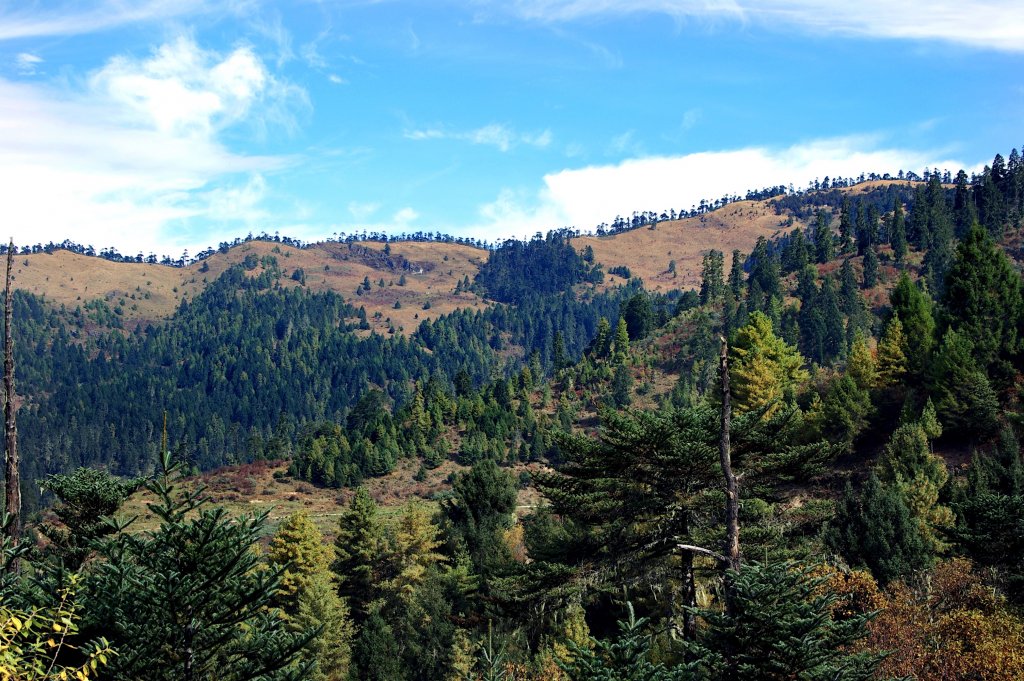 There was lots of lichen handing down off the branches of the trees giving it a mystical feel. Once across the pass the road begins to drop down to the head of the Ura valley. Down below there were the settlements of TangsebiI and Shingyer surrounded by large fields used for growing potatoes to sell to India. These had been harvested and the fields left fallow. The improvement of roads has meant villagers are no longer reliant on subsistence crops but are able to grow cash crops.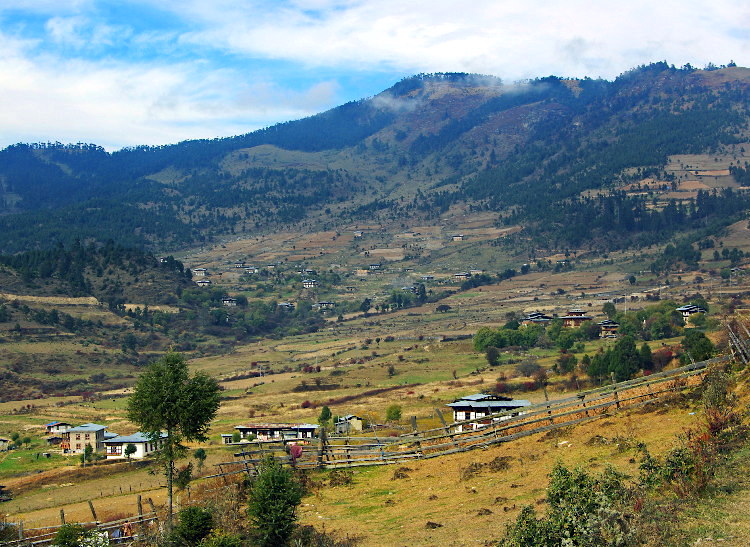 We turned off the main road onto an unmade track through
Somthang village
with neat, well kept farmhouses and stone barns. Pema Lingpa's ancestors came from here.
Cont...