Trip report for 12 days spent in Ladakh, North West India in 2011

This report was originally published on Slow Travel forum.
Ladakh
is popular with Indian tourists but few foreign travellers have discovered it. It only merits a few pages in many guide books. It is an area of high level desert surrounded by steep snow covered mountains sandwiched between the Himalaya and Karakoram Mountain Ranges. It is in Jammu and Kashmir and is the only part of that state the the British Foreign and Colonial Office advises as being safe for travellers. It is very different to the rest of India as the culture, religion and buildings are Tibetan.
Having read Heinrich Harrer's "Seven Years in Tibet" when it was first published in the 1950s, Tibet has always been one of the places I have dreamed of visiting. We had hoped to visit when we were in China in 2008 but, a few weeks before our holiday, the Chinese closed Tibet to tourists, so we never got there. Tibet was closed again the following year for a few weeks and we realised any plans to visit could well be scuppered at the last minute. We began to have second thoughts. Ladakh seemed a reasonable compromise.
We began to read and search the internet and we went to talk to
Audley Travel
in Witney who we used for all our long holidays. We decided June would be the best month. Mountain passes would be open. It was still early in the tourist season and not too hot. We decided to fly in, rather than take the road from Delhi via Manali. This takes 4 days. The road can best be described as 'hairy'. It is subject to rockfalls and landslides which can close it. The road ascends to 5059m (16,598ft) with much of the journey at over 4000m (13,000+ ft) so altitude sickness can be an issue. Accommodation along the route is also basic, in tents.
Leh is an altitude of 3555 meters (11,490ft), and advice is to spend the first day doing nothing and take it easy on the second day to give the body time to adjust to the altitude.
We came up with an itinerary.
DAY 1 - Fly to Delhi
DAY 2 - Fly to Leh. Do nothing
DAY 3 - An easy day around Leh
DAY 4 - Visit the monasteries of Thicksy and Hemis
DAY 5 - Full day trip to Pangong Lake across ChangLa Pass
DAY 6 - Visit Mathro, Shey and Stok Palaces
DAY 7 - Drive to Shyok Valley across KardungLa Pass
DAY 8 - Day around Shyok and Nubra Valleys
DAY 9 - Drive back to Shey
Day 10 - Drive from Shey to Lamayuru and back to Alchi
DAY 11 - Visit Alchi Choshkor and Likir on the way back to Nimoo
DAY 12 - Visit Basgo Palace and Zanskar Gorge to see the metal workers at Chilling. Return to Nimoo
DAY 12 - An easy day around Nimoo
DAY 13 - Fly to Delhi
DAY 14 - Fly back to London.
In retrospect I think it might have been sensible to have done Pangong Lake later in the trip as this would have given more time for acclimatisation. ChangLa Pass is 5360 m (17585 ft) and Pangong Lake is 4350 m (14270 ft).
We decided to fly to Delhi with Virgin Atlantic as they offered Premium Economy at a reasonable rate. The outward flight was very empty. Coming back was full and we felt staff were under pressure and service was not as good. The in flight entertainment offered a poor selection of films and an even worse selection of TV programmes.
We were booked into
The Claridges
in Delhi which is a very comfortable place to stay and we always enjoy. Staff are excellent, rooms extremely comfortable with very effective air conditioning and food is good.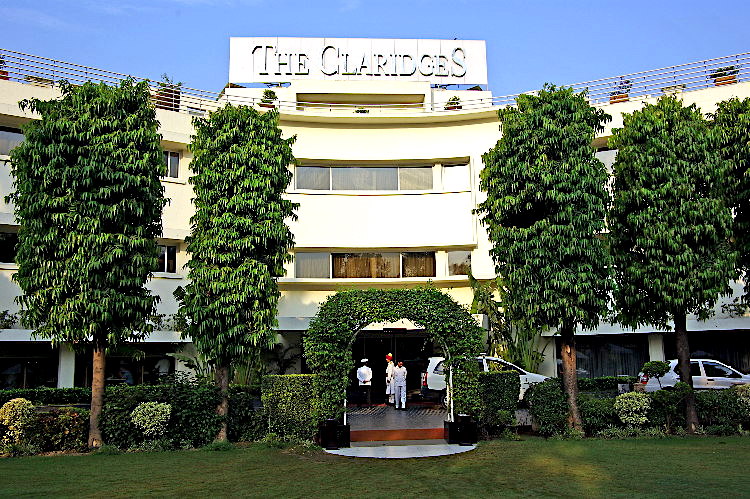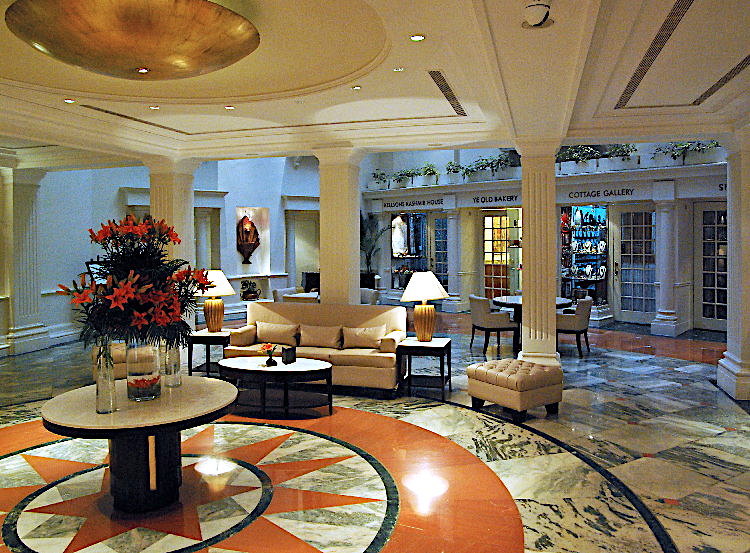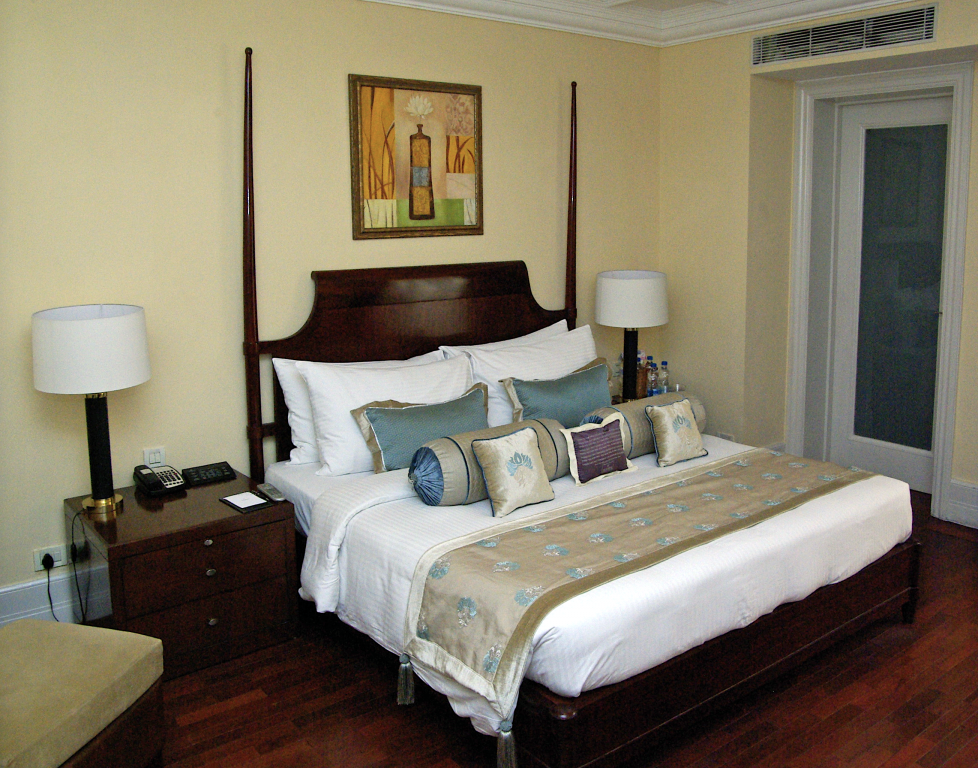 Audley Travel used
Banyan Travel
for overall arrangements in India and
Shakti Himalaya
for Ladakh. Shakti are very much into the luxury end of the market. During the summer they rent village houses in Shey, Stok, Nimoo, Taru and Likir which are used by guests. Each has 2 or 3 bedrooms although they only let to one group at a time. As there were just two of us, this did make it more expensive.
The houses have all been renovated to a very high standard and en suite bathrooms installed. During the summer months the owners move out and the houses are staffed by Shakti, usually with 3 or 4 staff per house. Standards are exceptionally high.
Each of the houses is very different and some are quite old.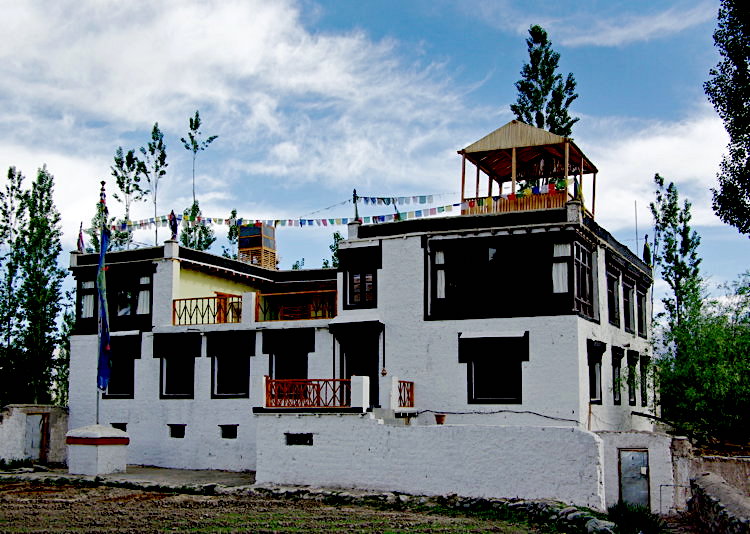 We enjoyed seeing the inside of a traditional house and spending time in them. It had all the advantages of living in a traditional building but with all mod cons. The ground floor houses a large kitchen where we ate our evening meals with living quarters for the staff. The bedrooms are up a steep flight of stairs and arranged round 3 sides with a patio/courtyard area in the centre which has easy chairs and a table. We ate breakfast here - except for Stok where breakfast was served in the orchard - very stylish. There is a small lounge area and family shrine. Some houses have steps up to the roof where there is a covered lounging area. The bedrooms were very comfortable with a huge bed with and soft puffy duvet and pillows. Every night someone would turn down the bed and put in hot water bottles. When we arrived we were always greeted with a cold damp flannel to clean up and a fresh fruit drink. Food was excellent.
We had a couple of picnic lunches when the house staff would arrive and set up table and chairs in an orchard and serve a meal. We could get used to this life style!
As the report is so long, the different places we visited can be found below:
#2 A word about altitude
#3- 4 Impressions of Ladakh
#5 Gompas, prayer flags, chortans and palaces
#6-8 Leh
#9 Thiksey Gompa
#10 Matho Gompa
#11 Hemis gompa
#12-13 Shey
#14-15 Stok
#16-18 ChangLa Pass and Pangong Lake
#19-22 KhardungLa Pass to Shyok and Nubra Valleys
#23-24 Shyok and Nubra Valleys
#25-27 Lamayuru
#28-30 Alchi
#31-34 Likir Gompa
#35-37 Basgo Gompa and Palace
#38-40 Zanskar Gorge and Chilling
#41-42 Nimoo
Last edited: