Nimoo
We spent our last few days of our holiday in Nimoo, an oasis about 45 minutes drive west of Leh.
Nimoo is typical of many of the small settlements in Ladakh and is found in a broad fertile valley with sheer bare mountain slopes. It is a large spread out settlement on both sides of main road with chortens and guest houses.
There is a small row of shops at the western end of the town. These sell dry goods and there is a German bakery, but why "German" we don't know. There are several cafes and restaurants. All have an outside seating area and some provide a canopy. This is a good place to sit and watch the world.
It is a disperse settlement of mud brick houses many with yards for animals, and narrow mud streets.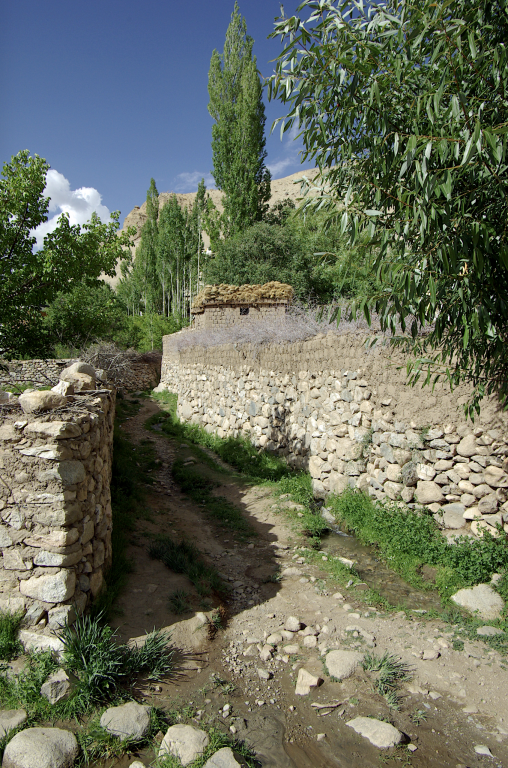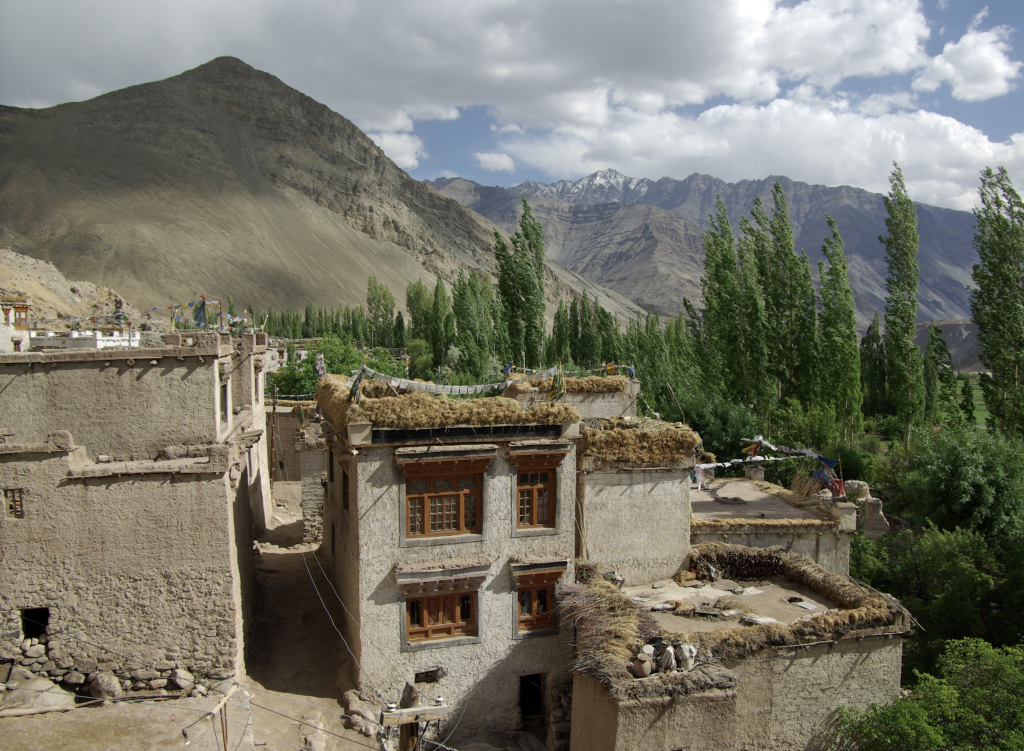 We stopped at
Nimoo Village House
which overlooks the village and is reached by a long drive round the top of the settlement, at the base of the dry rocky mountainside.
Entry is either by dropping down the side of the house and through a highly carved doorway onto the ground floor with kitchen or entry from road level through a doorway which lead to the courtyard on the first floor. Stairs off the passageway lead to the roof top with canopied lounging area.
The courtyard had tables and chairs and we had breakfast here. The rooms were built round three sides of it. There was a small lounge with floor cushions and books on Himalaya flowers and animals. Steps led up to the family shrine.
We had a big bedroom with large windows on two sides. One looked across rooftops of next house and down a narrow dusty alleyway lined with houses. The women used to sweep the alleyway every morning. The other looked down on the cow shed and yard with two cows and across the fields.
There was a large kitchen area with big stove used in winter for heating and cooking. The walls were lined with shelves containing cooking pots, bowls, spoons etc. There was a very small working area with two gas rings, fridge and a table where cutlery was kept.
We had a cookery session arranged with chef. We had hoped would give us an insight into Indian cooking techniques but he had decided to serve a Chinese style meal that evening. We watched him make soup and dimsum stuffed with cabbage, onion and carrot mix.
One of the great advantages of the Nimoo house is that you can walk from it. We went down the side of house and out past cow shed to pick up the irrigation channel with house walls on one side and walled orchards on other. his left the trees and ran out into fields. Many are quite large and look as if they are ploughed.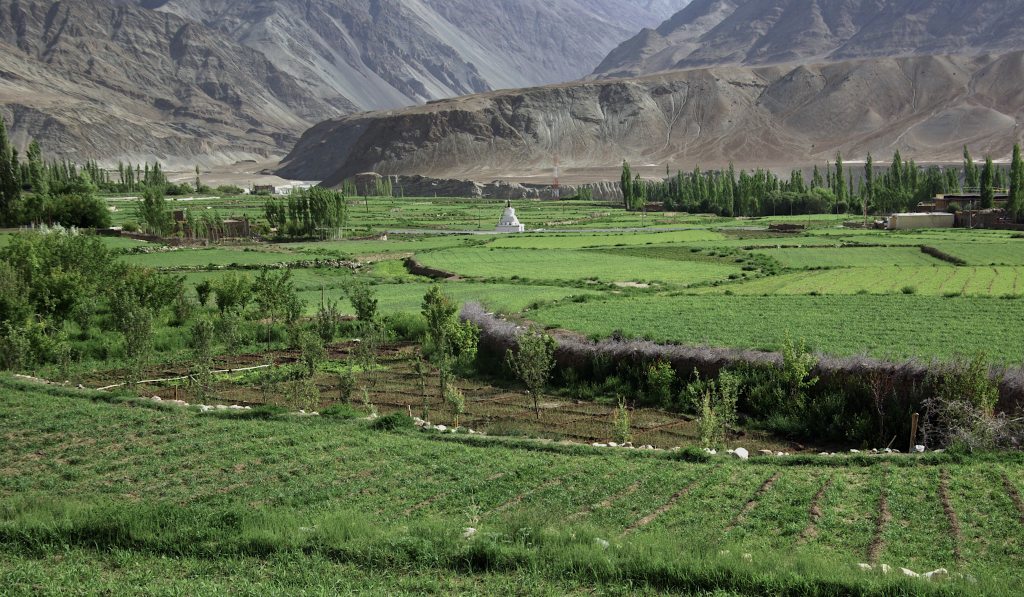 Children were coming home from school across the fields. All were smartly dressed in well kept uniform. There were no mobile phones and none were eating.
Very few houses have a water supply to the house. All water has to be collected from pumps or the irrigation channels. One of the first jobs for the children when get home is to collect water.
Cont....
Last edited by a moderator: