This week's Photo Hunt No. 9 (We ek of March 4, 2018) – Memorable Restaurant Experience (ie., meal, bar, drink, sitting area, terrace, view, encounter, etc)
A Photo Hunt 2018 category is available on the Media Gallery.​
Lovely photos of one my favorite drinks, other than a glass of fine wine.
Upcoming Photo Hunt Themes:
Photo Hunt No. 10 (Week of March 11, 2018) – Waiting (Traveling involves quite a bit of waiting for buses, trains, planes, etc. We spend our time sitting on benches, having a drink at a bar/café or chatting with fellow travelers. Feel free to post any fun/interesting photos related to this theme.)
Photo Hunt No. 11 (Week of March 18, 2018) – Garden(s)
Photo Hunt No. 12 (Week of March 25, 2018) – Painting
On a recent trip to Venice, Italy, I happened upon a new restaurant called Hostaria Osottooosopra (Sestiere Dorsoduro 3740, 30123 Venice, Italy). We loved the food and service so much that we ate there 5 nights in a row. It is a family run restaurant which has a small but cozy dining area. The food is fresh and so delicious. They also serve you a complimentary spritz before dinner is served.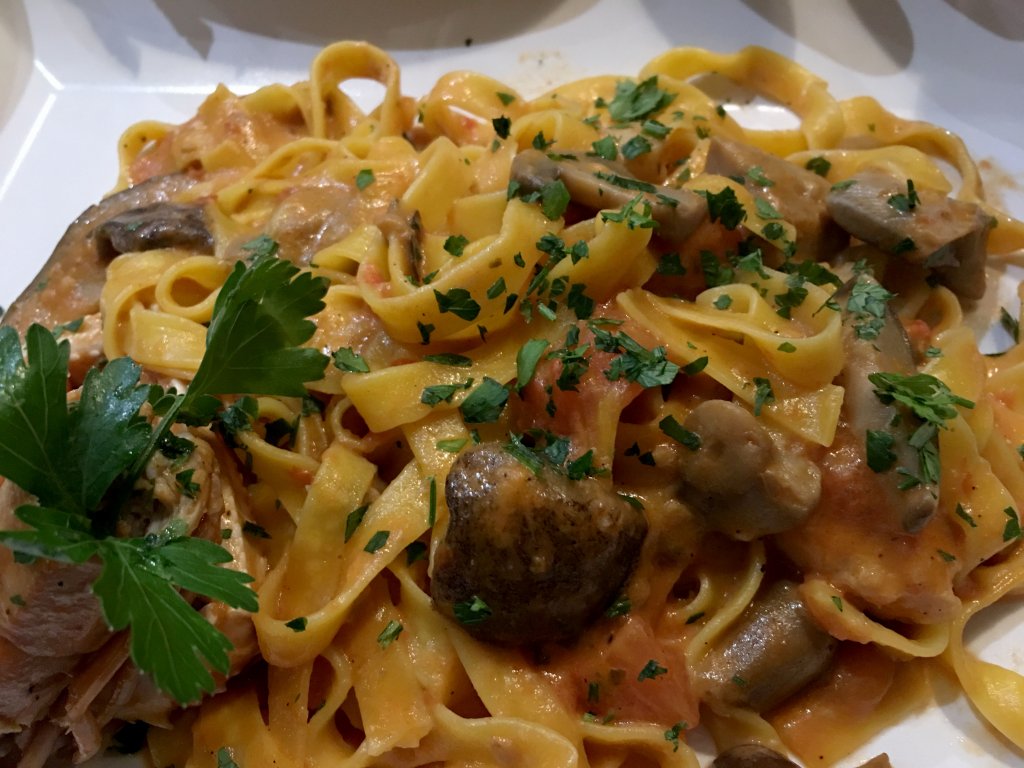 Favorite restaurant in Venice Italy. Shrimp Scampi was delicious.