Douiret continued…
The Mosque with its square minaret is still well preserved.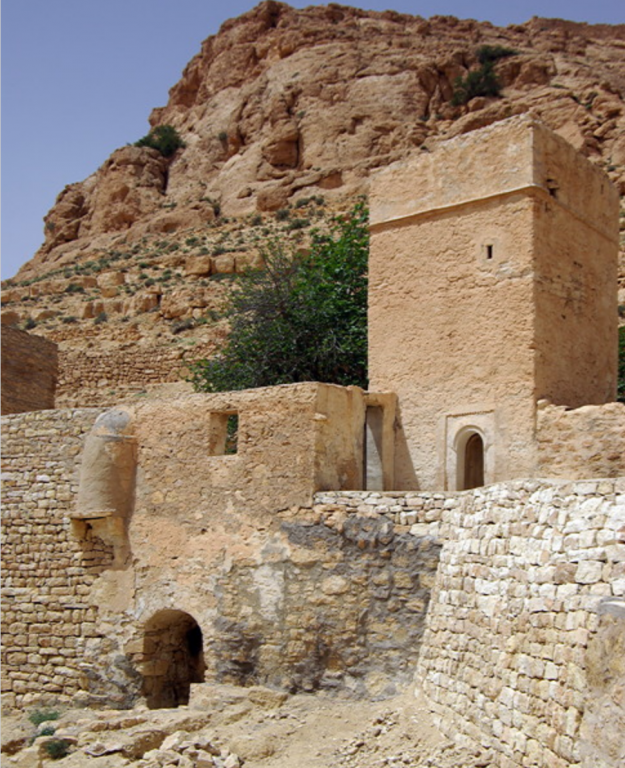 A doorway leads into the courtyard with a large fig tree growing in it. A well in the courtyard provides water for washing. This is put into a small hollow at the washing station. Before visiting the mosque the men sit on a stone slab to wash hands and arms three times, then face and finally feet. There is a small stone to rest the feet on to stop them getting wet.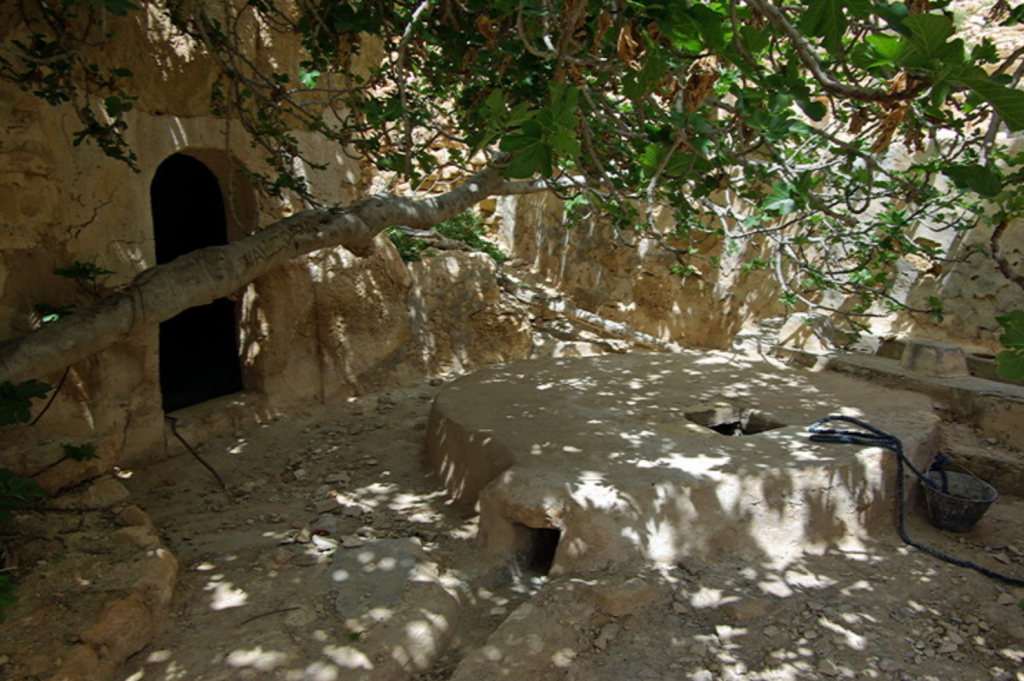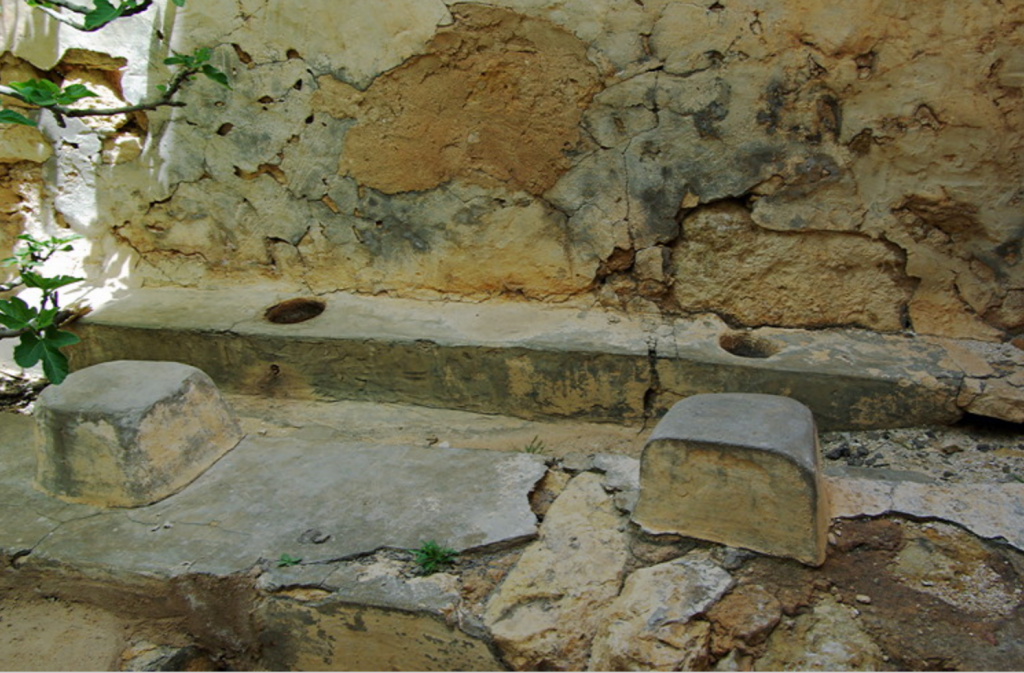 The mosque is carved out of the cliff face and has separate doors and areas for men and women. Stone pillars were left to support roof. The Mihrab is in a small alcove with a niche for Holy Books beside it. On the other side are steps to the Minibar where the Iman sat when preaching. There is a small niche for an oil lamp and more niches by the door for shoes.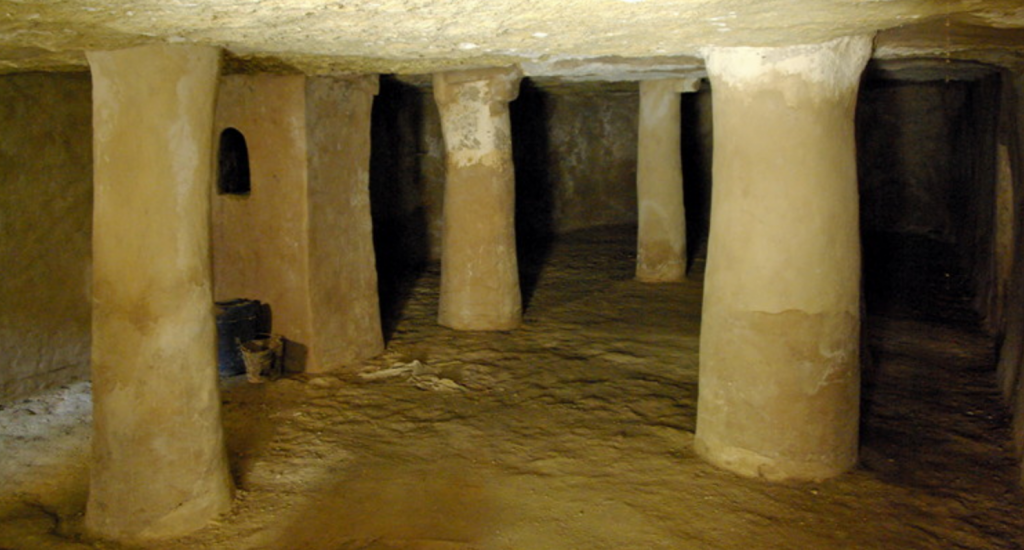 It is thought the Mosque is C13th but it may be older. Donatist Christians under Roman and Byzantine rule used to gather in underground churches to pray and this may have been one of them.
One house in the old village is still lived in by a young Berber who uses a donkey for transport. Olives grow on the opposite side of the hill and he still presses these traditionally using a three hundred year old press.
The olives were still being picked when we visited in early April. The Berber was getting the press ready to begin pressing the following week.
The olives are ground in a large stone press worked by a camel.
The pulp is put into grass baskets which are stacked and then pressed using a palm trunk and the oil collected in pots beneath.
It was a well worthwhile visit and we had the old village to ourselves.