Sant Antonio - Apartment 9 Giotto
Link:
http://www.santantonio.it/
Date: June 2014
Steve and I spent a week at Sant Antonio and loved it. The estate is near Montepulciano in my favorite part of Tuscany. You are in the peaceful countryside, but are close to many places including Montepulciano, Pienza, Montalcino, Sant'Antimo, Monte Oliveto, La Foce, Lake Trasimeno, Cortona, Siena. There are endless places to explore. The countryside and towns in this area are beautiful.
Sant Antonio is an historic monastery remodeled into apartments, surrounded by olive groves, woods and farm fields. We stayed in Apartment 9 Giotto, a one bedroom apartment on the 2nd floor. It was spacious and very comfortable with lovely views over to Lake Trasimeno. The bathroom was huge, the bed was very comfortable and the kitchen well-equipped. We had a nice (small) terrace with table and chairs.
There is a nice walking trail on the estate that takes you out through the olive grove to the woods and fields. The swimming pool is very nice. There are large grounds and lots of nice places to sit and relax. Nico is onsite frequently and has good advice for restaurants, food shops, etc.
Nico, who owns the estate, is wonderful to deal with. Booking was easy. He was there to meet us on arrival. He is frequently in his office on the estate, so you can find him if you need local advice. The other people working there are very nice and helpful. Many of my travel friends have stayed here and recommend it. I was happy to finally get the chance to stay there! He also offers apartments in Montepulciano.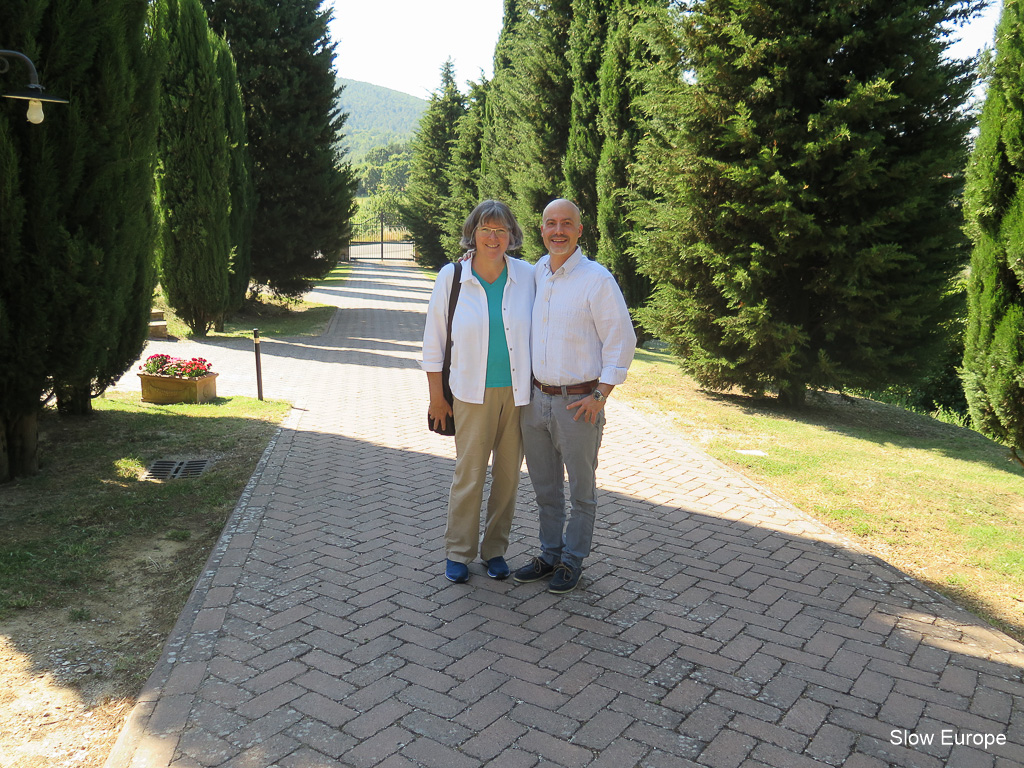 Last edited: