Saturday September 14 2019
Sunny and hot.
After spending three weeks in Switzerland we drove down to the Luberon (Provence, France) for a week. The drive down went well but was long. A six-hour drive took us eight hours even though I had packed our lunch so we would not have to waste time looking for something to eat. We take breaks every couple of hours to do a short walk and switch drivers. It mostly autoroute driving and the traffic was good.
We arrived at Mas Perreal outside of Saint-Saturnin-des-Apts at 6:30, right on schedule. It was great to see Kevin and Elizabeth again. We've seen Kevin a few times over the years, meeting up for lunch or a hike, but have never stayed at their place. It used to be a five-room B&B but a couple of years ago they converted two rooms into small apartments. We were in one of the apartments.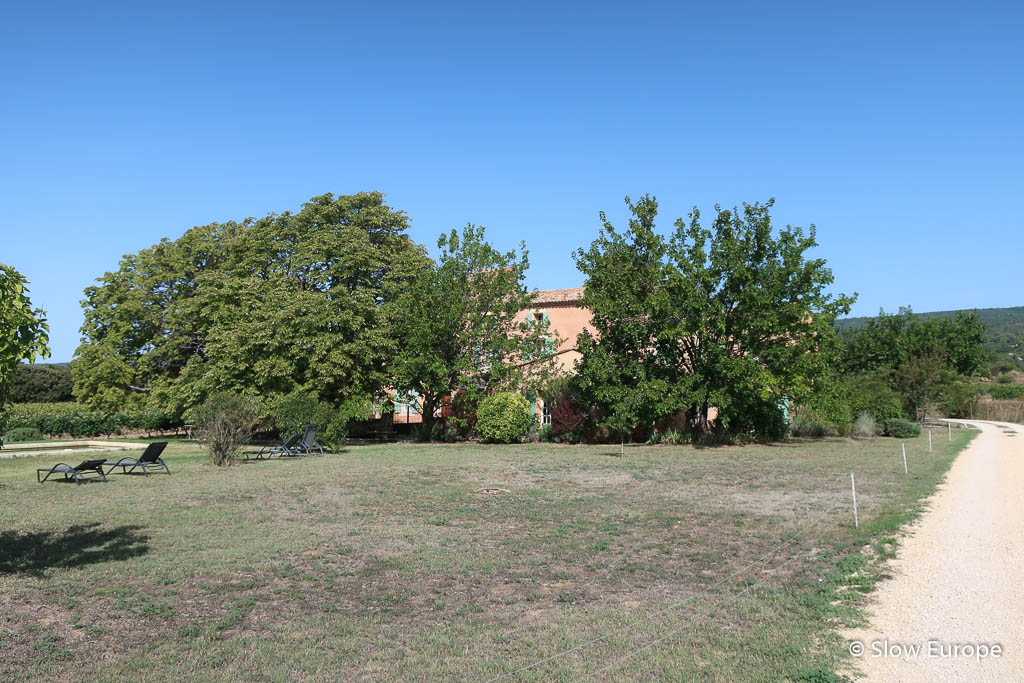 We stayed in an apartment in Le Mas Perreal in Saint Saturnin-les-Apts.