I keep losing track of the current travel in Europe situation for Brits, so I am making a thread about it and will keep it updated.
Updated July 17.
UK LOCKDOWN RESTRICTIONS
Lockdown restrictions end on July 19. No more masks, no more social distancing, everything is open. However, cases of the Delta variant are rising here so caution is urged. In my area, Dorset, many businesses are requesting that you still wear a mask when in their premises and some are keeping social distancing.
Coronavirus restrictions remain in place. Find out what you can and cannot do.
www.gov.uk
UK TRAVEL RESTRICTIONS
As of July 19 Brits can travel to amber and green countries and do not have to quarantine on return. From what I can figure out you need a negative COVID test to enter England and must have a day 2 test scheduled.
From the UK government site:
Changes to international travel rules for amber list countries
From 4am, Monday 19 July, the government will no longer recommend against travel to amber list countries. People covered by the amber list rules, who have been fully vaccinated under the UK vaccination programme, will not need to quarantine on arrival in England or take a COVID-19 test on day 8.
CLASSIFICATION OF COUNTRIES BY THE UK (TRAFFIC LIGHT SYSTEM)
The traffic light system determines what happens when people arrive in the UK or when UK residents return home. Most of Europe is on the amber list.
Travelers from Green countries can enter but need tests before and after they arrive.
Travelers from Amber countries must take a test before arrival, and a day 2 test after arrival and do not quarantine (except for France where quarantine on arrival is required) quarantine for 10 days in the place they are staying in the UK and take 2 tests during that time.
Travelers from Red countries must quarantine in a government run quarantine hotel and take various tests.
Everyone arriving in the UK has to fill out a passenger locator form.

WHICH COUNTRIES IN EUROPE WILL ALLOW UK RESIDENTS TO ENTER



France

: YES "Travellers who are fully vaccinated do not need an essential reason to travel to France and do not need to self-isolate on arrival." You must

take a test (a negative PCR test result taken within 72 hours of departure, or a negative antigen test result taken within 48 hours of departure) and

sign a statement. This is for all travelers from the France list of amber countries. The UK is currently amber. The US, Canada and Australia are green.
Latest travel advice for France, including how to stay safe during the coronavirus (COVID-19) pandemic and information on returning to the UK.
www.gov.uk
This FAQ contains information for foreign nationals wishing to enter France or already in France, who are affected by the COVID-19 pandemic. (…)
www.diplomatie.gouv.fr
Italy
: YES with quarantine. June 19: Italy announces that UK visitors now have to quarantine for 5 days on arrival because of the spread of the delta variant in the UK.
YES "From 7 April, entry to Italy from the UK is no longer restricted to Italian residents and those with absolute necessity.
However, COVID-19 measures continue to apply. If you wish to fly, you must present the airline with a negative COVID-19 rapid antigenic or molecular swab test taken no more than 48 hours before travel.
From 16 May until 30 July there is no longer a requirement to quarantine on arrival in Italy, unless travellers arrive without proof of a negative test. Travellers arriving without a negative test will need to self-isolate for 10 days and undertake a test at the end of the isolation period."
What happens if you arrive by car?
The National Travel Health Network and Centre (NaTHNaC) have updated their country page for Italy based on the current assessment of COVID 19 case numbers in Sardinia.
www.gov.uk
Spain
: YES "From 24 May, entry restrictions and testing requirements for arrivals from the UK to Spain no longer apply."
Latest travel advice for Spain, including how to stay safe during the coronavirus (COVID-19) pandemic and information on returning to the UK.
www.gov.uk
Switzerland
: YES June 26 opens to vaccinated Americans and Brits.
NO "Travelers from the UK are not permitted entry to So Switzerland." EU and EFTA nationals are allowed. Switzerland is reviewing its entry requirements and will be announcing changes at the end of June.
Latest travel advice for Switzerland including how to stay safe during the coronavirus (COVID-19) pandemic and information on returning to the UK.
www.gov.uk
NEW EU TRAVEL RULES
I have written an article on the new rules for UK residents traveling to the EU: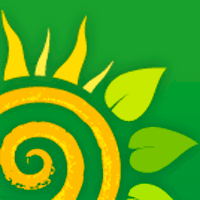 Brexit has changed a lot of things for UK travelers. The UK is no longer part of the EU and UK travelers to the EU are now treated like all other non-EU travelers. I have outlined the most important below. To Enter an EU Country: You may need to show proof of accommodation reservations or a...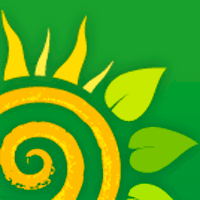 www.sloweurope.com
Last edited: