100+ Posts
Contest 2019 Winner!
Continued from the France Trip Reports forum.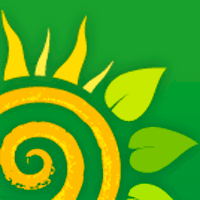 Continued from the UK Trip Reports forum. https://www.sloweurope.com/community/threads/adventure-getting-to-the-queen-mary-ship-in-new-york-and-days-onboard-2022.6658/ Sunday, May 8 (continued) The actual trip through the Chunnel was a bit of a letdown. My ears popped but that was it for...

www.sloweurope.com
Monday, May 9 (continued)
And then, suddenly, there was another nice young man to come to our rescue. He tapped Georgia on the shoulder and motioned toward the bag sitting forlornly by the Metro exit. We quickly thanked him and rescued poor frightened 'Brownie' then set off toward our hotel. Being an elderly couple seemed to bring out the protective spirit in the nice young men around us.
Our hotel was conveniently located near the Metro and a Trolley stop, close to an assortment of restaurants, and it wasn't too expensive. Some of the reviews were less than stellar but
La Sempione
would be our home for the next several days. Our window only provided a view of a concrete patio full of air conditioners but that's ok—we weren't going to spend any more time inside than we had to. The room was clean, with a nice bathroom, a small but adequate shower, and a comfortable bed. And after a long day on a train,
that
was especially welcome.
Tuesday, May 10
I managed to persuade Georgia that we should walk to
La Scalla, the Gallaria,
and the
Duomo,
rather than take the underground. I hoped that here in Milan we could see what was on
top
of the ground not what was underneath it. All three buildings were in the same area. After a nice leisurely continental style breakfast we "sauntered" toward
La Scala.
Google did not disappoint this time. She lead us unerringly, even when we took occasional side trips to see various shopping areas and "art" streets, she brought us safely to that glorious opera house above all other opera houses.
La Scala.
It was everything we could have hoped for in opulence: paintings, statuary, amazing chandeliers, rich brocade. Georgia admired everything about it and especially loved browsing the collection of opera-star memorabilia on display in the museum.
I enjoyed looking around, but was more interested in sitting outside watching the real-life drama acted out in front of the house by the junior high and high-school students on their exploratory field trips—also bursting with the throes of operatic passion but without singing high notes.
As best I could tell they fell into the same general categories as all the other western societies we've visited. There were those "cool girls" in a tight group excluding the "uncool girls." The uncool girls usually stood alone, or with one other—keeping tabs on what the cool girls are doing. There were then the male counterparts, cool and uncool boys with a few "mixers" who seemed able to move between the cools and the uncools—tolerated, but not really members of either group. Then there were the nerds with their strange clothes and belts worn up too high. And then the real outliers in junior high: A boy and a girl, not boyfriend/girlfriend, but talking with each other and seeming to enjoy each other's company. I saw a representative pair listening to an ipod together sharing the wired earpieces, each with one. They were sitting close, of course, they had to. But not touching. I was absolutely charmed. The others on the excursion seemed to regard them suspiciously. And last of all, there is always the earnest young teacher hoping futilely to teach them something or help cushion their transition into adulthood. For the kids, of course, she is just part of the background static in their lives. They listen to her when they must, and maybe take notes if she says "Yes, this is going to be on the test." But they know that she will not be part of their grownup world. She's like Juliet's nurse, or Maria's sister-in-law to be, Anita. "children are the arrows we shoot into a world we cannot even visit."
Walking to the
Duomo
we went right through the center of the
Galleria
with its glass roof and swanky stores. From those in designer jeans to the homeless man sitting on the curb begging with a paper cup, it is the very epitome of a people-watching place.
And the surrounding streets boast a
smorgasbord
of talented buskers, singing or playing musical instruments. We heard saxophones, trumpets, keyboards, and guitars. Then on the plaza in front of the cathedral we saw a group of Ukrainians trying to drum up support for their war with Russia. And pigeons: thousands of pigeons. Not as many as we saw in Venice, but a lot of pigeons!
Then we bought tickets for the roof view of the
Duomo
.
We were able to ride an elevator part way, but there was still a lot of stairs to climb. On the roof the view was spectacular, and the small details only visible from up there took my breath away. Such wonderful love and talent lavished on a part of this magnificent structure that may never have been seen by anyone but God. Certainly not seen by anyone on the ground without a telescope. Small statues, patterns carved in the stone, stones fitted perfectly together without any trace of mortar. The tangible love of craftsmen. Centuries and centuries of craftsmen repeating and handing on their secrets to the next generations of craftsmen. There is so much to be said for guilds and apprentices.
Then from the roof we walked (stumbled?) down into the crypt where they had been excavating. On the way we stopped to admire (?) the gorgeous statue of St Bartholomew wearing his stripped-off skin like a robe draped around his neck and over his shoulders.
It gave me chill bumps as did seeing the original baptistery where it is quite possible that Bishop St. Ambrose of Milan baptized St. Augustine "Oh master, make me chaste and celibate, but not yet!"
After this we found
Panzerotti Luini
sandwich shop and sat on the curb to eat an inexpensive meal while people-watching. Then we used our
La Scala
ticket again to visit the bathrooms, then we got dessert (Gelato, of course) at
Grom Gelateria.
Rather than the underground, we took the tram back to
Repubblica
where there was a
Supermercado.
We stocked up on tunafish, mayo, bread, gin & tonic (in cans), bottles of wine, and hazel-nut wafer cookies.
Before going back to our room we sat in the large green
Piazza Repubblica
in the shade, watched people enjoying themselves and listened to a very talented flautist sitting cross-legged on the ground practicing lovely solos. I adore these large green oases in the middle of huge cities where people can just relax.
Wednesday, May 11
Today we sightsee at the Pinotecca and gardens. It looks like it would be a great place to go to school. I saw a young woman working on the restoration of an old statue out in one hallway. There were classrooms full of students studying all aspects of art and the business of art.
Besides classes there is also a first-rate museum with the justly famous Andrea Mantega's
Dead Christ
in which one critic thought that Mantega had painted the dead Christ with an erection to foreshadow his resurrection "from the dead."
Be that as it may, imagine being an art student with Braques, and Rembrandt, Matisse, Utrillo, Sisley,
et al.
right next door to closely study whenever you want.
I can't help but wonder what my life might have been like with an education like this. Probably not a lot different. I think I've mostly done the things I was supposed to have done. I'm not sure you can call it a regret, but it sure would have been nice to have gotten more background in art than just the
"Jon Gnagy Learn to Draw Artbook & Art Supply set—Television's Greatest Artist."
But it
is
a real joy to visit so many of the world's wonderful museums and amazing masterpieces now, with more appreciation than I probably would have had at 18.
Thursday, May 12
Today we visited a former convent,
Chiesi di San Manizo al Monastero Maggiore,
built in 1503 on top of ruins from an ancient church. It's called the Sistine Chapel of Milan. It was filled with lovely frescoes on the walls and ceilings. It was what was called a double sanctuary. There was one sanctuary for the sisters and another one for the priest and the public.
The frescoes were still vivid and the interior was filled with light. The nun's side had a tiny fake "door" in the wall behind the priest's high altar. There was a ¼" hole at kneeling height where the nuns could whisper their confessions to the priest on the other side of the wall. An elderly docent gave
us
a tour though he was much more attentive to the
Georgia
part of
us,
making sure that she saw all the interesting details and heard all the gossipy tidbits.
After the tour we headed toward Milan's enormous castle and park grounds for more people watching. As befits its reputation as style capital of the world (which Paris would certainly dispute!) it is a joy to observe all the attractive clothes and attractive people going about their everyday lives—on the subway, the trolleys, the sidewalks, and even relaxing in the parks. Lots of pedestrians. It's a pedestrian city, for sure. And perhaps because of this there were very few 'heavy' people (and I can't help but suspect that many of
them
were tourists, like me.)
It was very hot again today and the park benches in the shade were really at a premium. Nevertheless, the men were dressed in suit and ties, and wearing exquisite shoes. It was 81 in the shade outside the fort. There was a slight breeze so it wasn't uncomfortable waiting there while Georgia toured the castle. I sat and listened to a classical guitarist practicing under a tree. This is a city of students, and many of those students seem to be in one branch of the arts or another: music, dance, drawing, painting. This is definitely a young person's city.
I saw a slim young woman wearing peg-legged pants so long that they covered her platform heeled shoes. Her legs looked 5' long. It looked like she was wearing stilts. But wearing them very attractively I must admit. Very graceful. I would be stumbling and choking, trying to recover from nose-bleeds up that high. But she had everything under control.
There seemed to be an almost infinite number of different dress configurations. There were short and long skirts and dresses. There were pleated and straight, tight and loose. And then there were those dresses and pantsuits that were
very tight.
And there were all those mix and match variations: tight and short, tight and long, loose and short, loose and flowing. Pleated and mid-calf, pleated and unbelievably short. And fabrics. Too many to attempt a list. Imagine any fabric, manmade or organic, natural or synthetic that you want and I promise that someone in Milan has made some sort of body-covering out of it and is walking around the city wearing it. There were many more women in Milan wearing those light and breezy 1950s dresses I remember than you would ever find in Lexington today.
You notice that I don't mention blouses or other "tops" that the young women are wearing. Lots of variation there too, but they all seemed designed to hint (or
shout
) about the hidden body parts located there. Some were designed to be undergarments originally meant to augment nature's gifts and many women seemed to subscribe to the "Let my People Go!" school of wearing-apparel. The most striking and note-worthy outfit I saw was worn by a very attractive young woman dressed as a cowboy. What a wild west it must have been. Her tiny vest had only one itty-bitty button preserving her modesty. I wish I'd had the courage to ask if I could take her picture. But my natural reticence (and Georgia standing right there beside me) argued for discretion.


To be continued


Last edited by a moderator: