100+ Posts
Contest 2019 Winner!
Continued from the UK Trip Reports forum.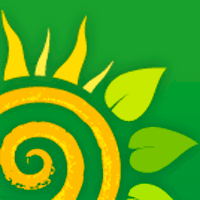 Saturday, April 30 – The Queen Mary II Our Granddaughter, Sara drove us to the airport playing the theme from the movie Titanic, as if we weren't already nervous enough, and then when she dropped us off she hugged us more than usual saying "What if I never see you again?" I thought "We who are...

www.sloweurope.com
Sunday, May 8 (continued)
The actual trip through the Chunnel was a bit of a letdown. My ears popped but that was it for excitement. There was no announcement as we crossed the international border. No celebration. No fireworks. It was just like any other tunnel only longer and
under
something instead of
through
something.
In the Lille station we could connect to
wifi
and called up a walking map to the
Hotel Treille.
It was through a rougher part of town full of homeless squats, rough cobblestones, narrow alleys and broken sidewalks. It's just too hard to pull our wheelie cases over the cobblestones and broken pavement. Tomorrow we will take a taxi back to the station. We arrived at the
Lille European,
and we leave from
Lille Flandres.
Two stations right next to each other. We are now in
Flanders
. Not
France
, our desk clerk wanted us to know. Sort of like when we were in
Basque
, or in
Catalan
, not
Spain.
Or
Bavaria,
not
Germany.
More of those regional loyalties Ken and Billy were talking about.
At the Hotel de la Treille the lady waved away my credit card and passport. "We take care of that tomorrow." She had already printed out our reservation and gave us our little keycard to room 13 and sent us over to the elevator and up to the "first floor,"
premier etage
as the little electronic elevator voice assured us. Our room was tiny but our bed was huge and so was the bathroom by European standards, plus our picture window opened onto a lovely square surrounded by wonderful old colorful buildings.
We headed to the nearby cathedral in hopes of a late-afternoon mass, but no. The cathedral square, however, was full of families sitting at little card tables, sharing large picnic tables, sprawling on the grass, drinking beer, wine, and soft-drinks and just generally enjoying each other's company. The many kids played together exuberantly. The young people shifted from table to table in the French version of "speed dating," getting to know each other, and find out if you "know who I know" the modern version of
letters of introduction.
We found out that this is actually a double holiday, Sunday (no work), and "victory in Europe day" in France. No wonder there were so many people. And it was even Mother's Day, for those sensitive to the US holidays. I wanted to sit and order a beer but it was getting colder as the sun approached the horizon and we went looking for somewhere
inside
to eat. Stopped at the hotel to get our jackets and then continued toward
restaurant row
that the desk clerk recommended.
There were
lots
of restaurants and bistros. I'm sure they all were good, but the one we picked had terrific reviews and we were able to sit just inside the door, next to the picture window and watch the world (or this little piece of it) go by.
We had mushroom ravioli, escargots cooked in
pate de foie gras
and garlic butter, (which gilded the lily, in my opinion) and something called a 'red martini,' plus nice glasses of local wine. A very special Mother's Day for a very special mother.
We walked around the little city after supper and just enjoyed the pleasant evening and happy people.
Monday, May 9
Today was a very long 'train-travel' day. We were up early for breakfast and got our pre-ordered taxi right outside our door. That was nice. No cobblestones. The trip to the
Flanders Station
went past lots of boxes, bins, and piles of garbage from yesterday's day of celebration(s). Today was obviously 'pickup' day and we got trapped behind a slow-moving garbage truck on the way to the station.
Out on the concourse we walked twice as far as we needed to because we didn't know where to look for our (lucky) car number 13. (It was actually on a little tv screen
beside
the door, instead of a printed number
on
the door.) So we walked past it and then had to turn around at the end of the train and walk back.
The French countryside was amazingly clean and beautiful and the trip was so long we saw a great bouquet of landscapes in the French heartland. We passed through evergreen forests, old grown hardwood forests, vineyards, enormous wind farms with their towering windmills, small farmsteads, dairies, huge fields planted with who-knows-what, and all at 273 km per hour—more than 3 times the speed on the nearby truck-choked expressways. Train stations are occasionally irritating but it's no wonder the general population gladly puts up with them.
Paris Gare du nord
was just such an irritant. We had to get off the train with our two carry-ons and travel over to
Paris Gare de Lyon,
an entirely different train station. The Underground D-line made the trip in 9 minutes and it was only two stops. On the surface the trip was a minimum of 25 minutes. We had less than an hour between trains so the decision was easy. We'll have to hope that we see more than Paris' basements the next time we're here.
Knowing where to look made finding our car much easier at
Gare de Lyon
. Three women were sitting across from us and a young professional man was sitting in our seats and working on his computer. But he popped up quickly when we showed him our tickets and joined the women to become the 4th in their 4-seat grouping. They looked pleased to welcome him. I don't know that he shared their happiness as he quickly put on his face-mask and ear-buds—to show that he was 'in his space,' and forestall any conversation. It used to be that people on a train flapped open their newspapers to block themselves off, but who sees newspapers on a train anymore?
We ate a snack-bar sandwich on the train for lunch.
It was a beautiful clear day for traveling. Warm, but not hot. Cool, but not cold. Perfect Goldilock's weather. We hit the foothills of the French Alps southeast of Lyon. As we began a long slow climb the train slowed down. When we crested the hills the engines shut off (or throttled
way
back) and we started coasting down the other side until we got to another upward incline and we heard the engines re-engage, then silence at the next peak as we coasted again. It was a strange sensation to pick up speed in a silent train. Like the old wooden roller coasters that let gravity do all the work.
A few small cities, but for the most part we traveled through lovely mountain valleys with charming alpine villages and farms. With actual mountains on either side. These mountains are called "Massifs" which are clusters of mountains not located on a "mountain range." They were mostly covered with trees, like our Appalachians, though in the distance we could see treeless peaks covered with snow, like our Rockies.
As the train loitered up the hills I could see tiny yellow flowers in the grass beside the tracks. They were everywhere, like little yellow stars. We passed bee hives and little orchards, old farm vehicles, and clotheslines festooned with pretty pastel skirts and dresses beside neat little chalets. A lovely trip.
Passing
Chamberg,
north of
Grenoble,
there was no sign of snow. I don't think warming temperatures have been kind to this one-time Olympic site.
Massif de Chartreuse.
But in the distance we could see peaks still snow-covered. Further on we started skirting the bases of enormous mountains. We passengers started rocking back and forth as the train could no longer make a straight line and struggled up and around the curves following a river plummeting down from the peaks.
Suddenly four or five Italian
Carabinieri
strode down the aisle wearing red police armbands and carrying weapons. They askedd for and receive permission to perform random bag checks as we approach the Italian border. The only female cop told us in broken English that they were going to check for the owners of some of the bags. We needed to be ready to "
idenifiee ourselves
," or at least that's my best guess at what she said.
My sweetie can't
stand
ambiguity, and not perfectly sure about what this lady cop said or wanted, piped up: "Do you speak English?" "A little," the cop replied. Whereupon my sweetie, who always wants things clearly explained clearly said "Could you be
more clear
about
exactly
what it is that you want
us
to do?"
We got another of those "elderly-couple" sorts of looks and she ignored the question and continued grabbing certain bags off the rack and asking whose bag it was, while shaking her head at having to deal with elderly foreign tourists. My poor sweetie had to just sit there and live with the fact that there was, apparently, never going to be sufficient clarity in this life. I was just thankful we managed to avoid a strip search.
And now we were tracking the road to Turin (Torino). There were little chapels by the river and up in clearings on the hillsides. And there were vertical cliffs of bare rock, some of which I'm sure were created by landslides when the mountain's base was chopped off to create level ground for roads and railroad tracks and flat land for occasional homesteads and stores. I'd be scared to build anything in these created spaces for fear of having your local stray boulder "drop in" for a visit.
Alongside the tracks there are 12-18' tall fences of bare wire stretching horizontally for miles. I wonder if they are electrified to prevent animals from wandering onto the tracks. And on the bare rock there is extremely heavy-duty chain-link fencing of overlapping steel circles intended to hold back falling rocks, I guess. What you have to do, I guess, to build horizontal train tracks in very vertical locations.
And so we rolled into
Milan.
Besides pickpockets the only real problem we have with big-city metro-systems is determining which exit to take when we get to our station. There are almost several ways you can exit the underground and get to the surface. Usually four. One at each corner of a major intersection. Which one to take is always dependent on which direction you want to walk when you get to the surface. I needed my compass, and I didn't bring one with me on this trip. So I better put a compass app on my phone. Milan is BIG.
We were at "
La Republica
," and we knew that our hotel was close by, somewhere. Georgia had printed out a small map from the web and there was a public map printed on a nearby sign outside the station. We were obviously in a part of town with a lot of parks and squares. By standing there puzzling out how the two maps were related to each other we were able to determine which way we needed to go. Unfortunately we were so engrossed with this chore we forgot that we'd put our "brown-bag carry-on" on the ground right at the metro exit.


To be continued in the Italy Trip Reports Forum
Last edited by a moderator: