This week's Photo Hunt No. 20 (Week of May 20, 2018) – Walking
I really enjoyed seeing the beautiful jewelry from different places around the world. The variety of the pieces, the colors and material they are made from was very cool and interesting to see. To see them being created and also worn by the locals is also very special to see.
Upcoming Photo Hunt Themes:
Photo Hunt No. 21 (Week May 27, 2018) – In Memory Of
Photo Hunt No. 22 (Week of June 3, 2018) – Boat/Ship
Photo Hunt No. 23 (Week of June 10, 2018) – Small Town Stay
(any wonderful small town stays you've experienced while traveling and/or while at home
)
Photo Hunt No. 24 (Week of June 17, 2018) – Father
While visiting Scotland in 2009, I discovered some wonderful walking paths everywhere I stayed. This photo was on one such walking path up to Arthur's Seat in Edinburgh. At the top there are beautiful panoramic views of the city below. Being the month of November, I was really lucky that I had a sunny day for my walk.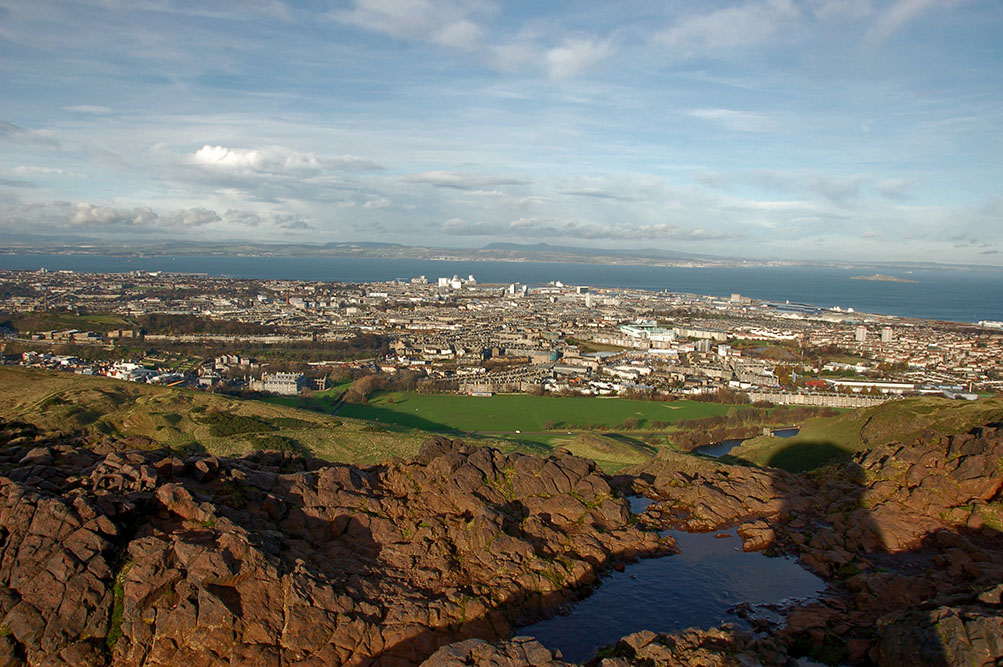 From the top of Arthur's Seat in Edinburgh, Scotland.
Last edited: