This week's Photo Hunt No. 36 (Week of September 9, 2018) – Cool View (
A view that is special in some way for yo
u)
Thanks everyone. What a beautiful collection of waterfalls from around the world.
Upcoming Photo Hunt Themes:
Photo Hunt No. 37 – Pending (
Joe will post this week's theme
)
This isn't a technically great photo, but this is a cool view that holds a very special place in my heart. I took it when I reached Monte do Gozo (Hill of Joy) at the end of my Camino de Santiago pilgrimage. Here there are two giant pilgrim statues pointing in the direction of the Cathedral. This was where I first saw the Cathedral after such a long journey.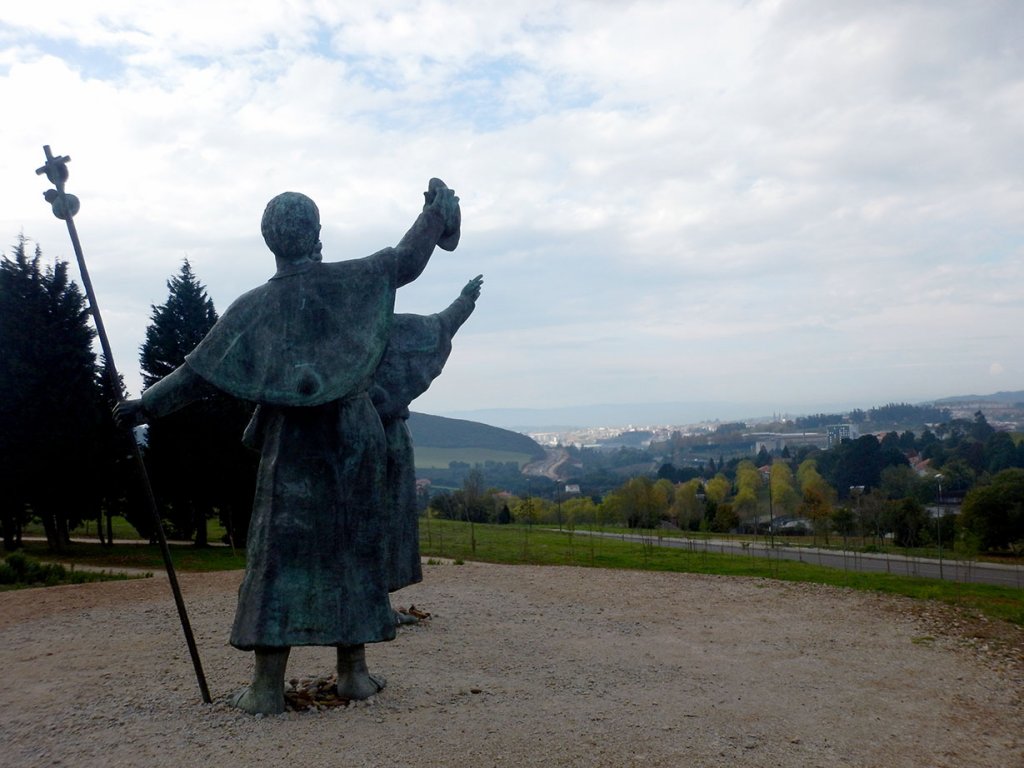 View of Santiago de Compostela from Monte do Gozo. (Spain, 2016).
Thank you again Joe and to everyone for sharing your wonderful photos.