This week's Photo Hunt 46 – Feast
We owe so much to our military men and women and their families. Thank you for sharing your photos.
Upcoming Photo Hunt Themes:
Week of November 25, 2018 – Photo Hunt 47 – Surprise
Week of December 2, 2018 – Photo Hunt 48 – Clouds
Week of December 9, 2018 – Photo Hunt 49 – Cook/Cooking
Week of December 16, 2018 – Photo Hunt 50 – Frame/Framed
Week of December 23, 2018 – Photo Hunt 51 – My Special Place (
What travel destination holds a special place in your heart
.)
Week of December 30, 2018 – Photo Hunt 52 – Favorite 2018 Travel Photo (Post your favorite 2018 Travel photo)
After a challenging relentless climb up the Pyrenees on my first day on the Camino, I along with about 25 fellow pilgrims, sat together to feast on our community dinner at Refugio Orisson. There were multiple bottles of wine that came with our feast. Let's just say the conversations became lively as the evening went on, eventually ending with loads of laughter and joyful singing. This was one of my fondest Camino memories.
Wishing everyone a very joyful and
Happy Thanksgiving
!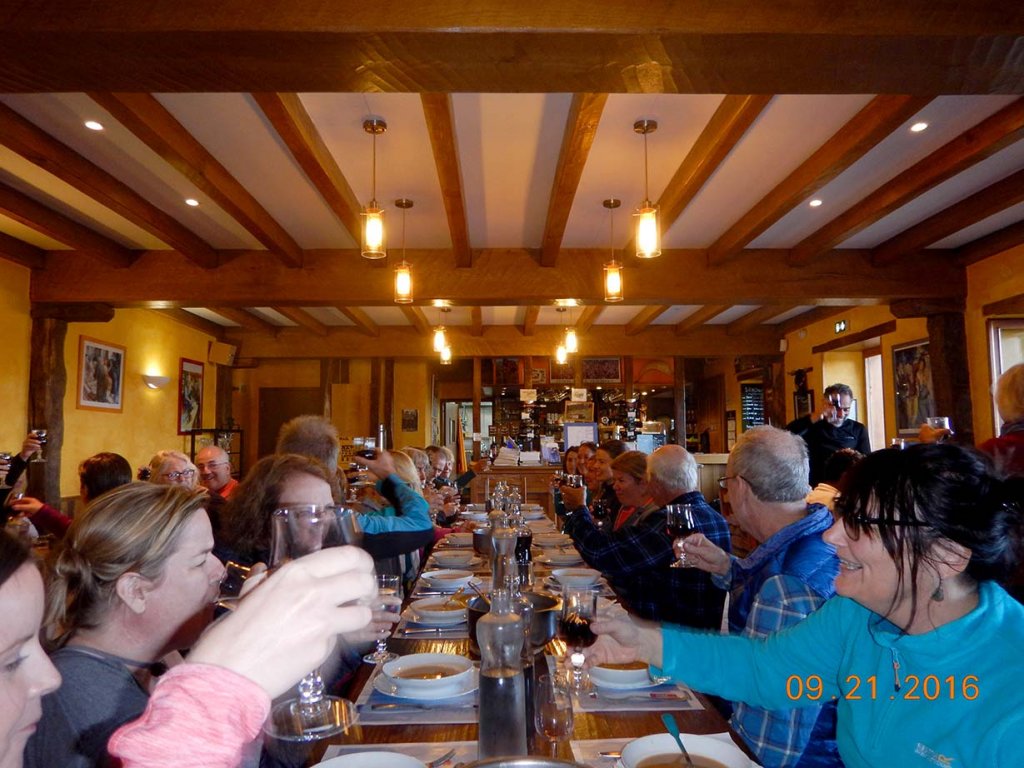 Pilgrims on the Camino enjoying a wonderful Feast at Refugio Orisson.