Hello! We just finished 3 weeks hiking in a small mountain town, Lenk, in the Berner Oberland region of Switzerland. We drove there from the UK where we live. We love Switzerland and travel there every year usually at this time.
Read my trip report here
.
We live in the UK and they have designated covid safe countries (travel corridor). If you are in an unsafe country up to 14 days before you go back to the UK you have to quarantine for 14 days since you left an unsafe country. When we left for Switzerland at the end of August it was safe. The UK declared it unsafe the day after we arrived, meaning we would have to quarantine when we got home.
To avoid or at least cut down on our quarantine time (you can't even go for a walk, for 14 days!) we decided to go to Italy, a safe country. I've always wanted to hike in the Dolomites and have started planning trips here several times. I searched these forums and found two good threadabout the area.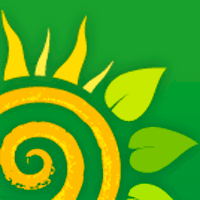 I was wondering...is there someone of you who is into trekking/hiking in Italy? I would like to exchange some impressions about trails. Being from Northern Italy, I've personally tried some hikes in Veneto's mountains -where you can also find ruins of fortresses and trenches of WW1 - and in...

www.sloweurope.com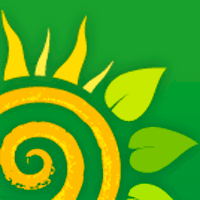 Where did you travel to last year? Add a mini-trip report to this thread. >> Moved from Travel Talk to Trip Reports

www.sloweurope.com
I waited until less than a week before we would go to make sure Italy was still safe (they update the list every Thursday) then booked a place near Castelrotto (Kastelruth in German). Aura Chalets is four new apartments with beautiful views. I found them on AirBnB and then found their website and booked directly (for a better price). These are new units run by people who have a farmhouse and apartments next door. I liked the modern decor, the terrace and the view. Plus they are in the area recommended in those threads.
Aura Chalets in Südtirol - Ihr Hideaway in Kastelruth - St. Michael ✓Bett mit Sky-Glasdach ✓Freistehende Panoramabadewanne ✓Privatgarten ➨ Jetzt anfragen!
www.aura-chalets.com
It was a 7 hour drive from Lenk to Castelrotto (took us 9 hours with stops to switch drivers). It takes over an hour to drive out of the mountains then we were one autoroute the rest of the way, until we went back into the mountains. Traffic was busy in the first half in Switzerland but light through Austria. The drive was boring through Switzerland but the route in Austria was beautiful going right through the mountains. The last 40 minutes off the autostrada was along steep mountains with sheer drop offs, up and down on narrow winding roads, and included going on a pedestrian street (I think) through Castelrotto. Waze directed us, I was driving. After Castelrotto the valley widened and we turned off the road to a beautiful location on a gentle hillside with a lovely view.
I was nervous about the borders - Austria and Italy. Austria closed its borders in March but they are open now. Italy has banned some countries and I read they are doing testing at some entry points. We drove through both borders without being stopped. There were border posts at Austria but they were not manned. At Italy we didn't even see a border, just a welcome to Sud Tirol sign.
For Austria we bought a vignette for driving their autobahn. You don't buy it at the border as we did going into Switzerland but from small shops on either side of the border (well signed). But we had to pay tolls for tunnels twice in Austria. Not included in the vignette I guess. Italy has toll roads, like France.
We are mostly unpacked and I made a simple dinner - pasta and a bottled sauce I brought from home. We still have a lot of food that we had brought to Switzerland (to avoid going into the shops so much). Odd to bring Italian pasta and pesto to Italy from the UK.
Our 14 day quarantine from Switzerland started at 17:20 Europe time (4:20pm British time). But we don't have to stay home here! Covid travel times are strange indeed. To get home "safe" we will transit unsafe Austria (travel through without stopping), spend one or two nights in safe Germany as we make our way to the tunnel, then transit unsafe France and get through that tunnel. There are three points in German any that are under 5 hours drive from the tunnel - Saarbruchen, Perl (near Schengen in Luxembourg) and Aachen. This all assumes that the UK doesn't change things before we get home.
View from apartment.
View from terrace.
Farmhouse on hillside above apartments.
Yes the bathtub is in the bedroom. A bath with a view.
Last edited: