The Madeleine Dolmen (
Dolmen de la Madeleine
) sits in an open field outside the town of Gennes, near the Loire River. In recent times it was used as a bakery. You can see the remains of the oven inside. Well worth a visit if you are in this area.
A dolmen is a single-chamber megalithic tomb (also called portal tomb, portal grave or quoit), usually consisting of three or more upright stones supporting a large flat capstone. Most date from 4000 to 3000 BC (Neolithic). They were usually covered with earth to form a barrow. In many cases that covering has weathered away, leaving the exposed dolmen stones.
Location
: France - Pays de la Loire - Maine-et-Loire - Gennes
On the D69, to the south of Gennes, on the east side of the road. It is signposted.
When we visited this dolmen we missed it driving south from Gennes. We realized we had gone too far, so turned around, and it was very visible coming from the south. It is on the edge of the town. Park at the edge of the field.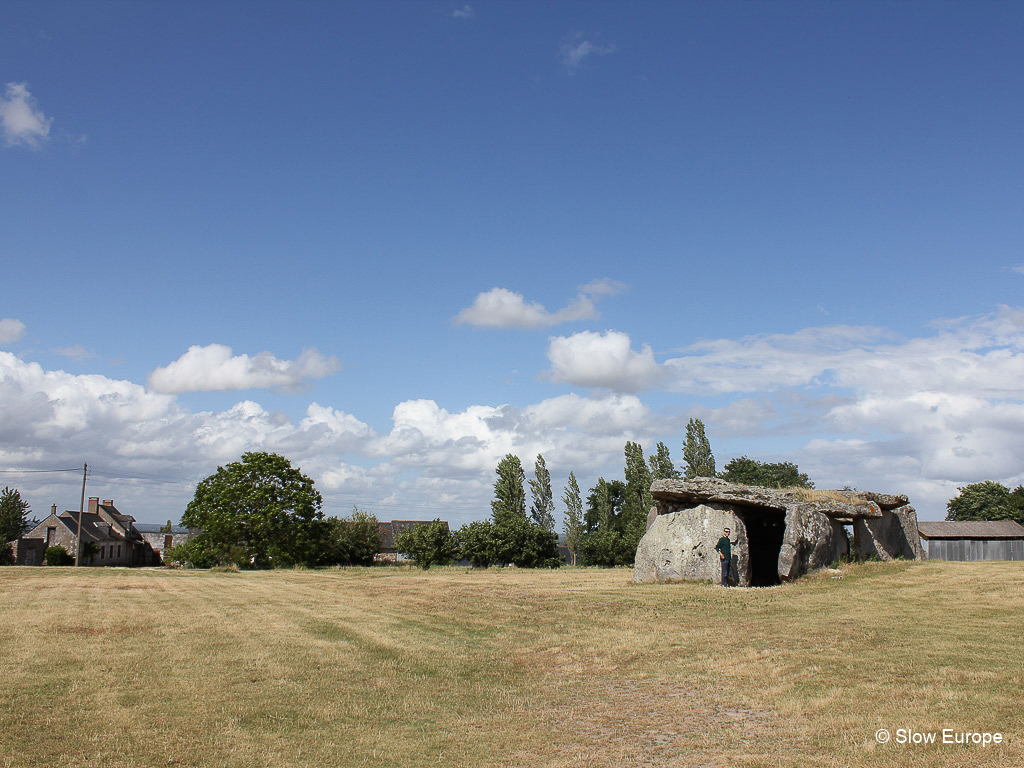 Madeleine Dolmen.
Google Map
More Photos