Introduction
We visited Tunisia in Spring 2012, just after the Jasmine Revolution.
This trip report just concentrates on the Roman sites we visited in the northern part of Tunisia and complements the trip report covering the
north of Tunisia
. A separate report covers
the south
of Tunisia
Tunisia was regarded as the bread basket of the Roman Empire, and Roman remains can be found all over the north of the country. Most sites have never been properly excavated and little is known about them.
The guide books feature the main sites but there are many other places scattered around the countryside which don't get a mention in the books and there may be little or no information on the web. Some may be marked on maps, others we discovered by chance. Most have no guardian and you can wander round freely, with just a few sheep for company.
Typical of many of these unmarked Roman remains is this monumental arch standing near the road on a drive between Elles Tombs and Maktar.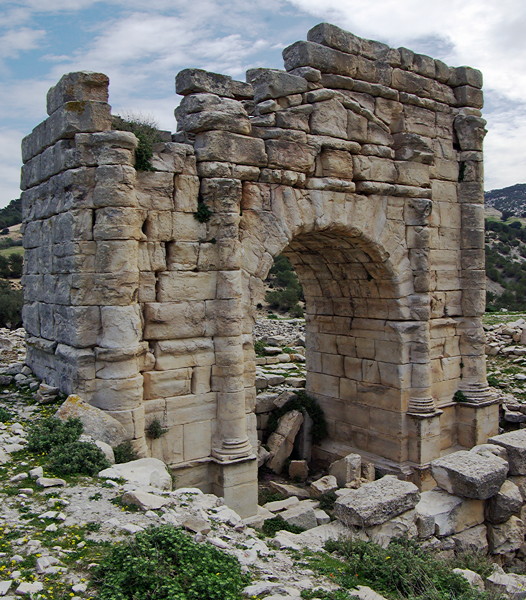 List of Roman sites covered in this report
#2 Abthungi
#3 Ain Tounga
#4 & #5 Bulla Regia
#6 Chemtou
#7 Dougga
#8 & #9 El Jem
#10 Gightis
#11 & #12 Haidra
#13 & #14 Maktar
#15 & #16 Sufetula
#17 Thuburbo Majus
#18 Zaghouan
Last edited: